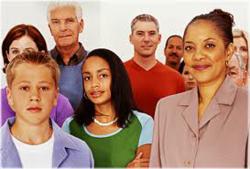 When Community, Church, Business and Government connects (=) The Majority Rules
Tallahassee FL. (PRWEB) May 15, 2012
NVWWM, a non-profit organization is applying a change now! They are also a ministry, that offers plenty services [http://nvwwm.org/ministries.html in their community. Such as mentoring in public schools, offering certified tutors, prison/ jail ministry, teaching biblical principles, etc. Since 1997, the ministry had made great strives. Under the apostolic leading of Apostle Edwin Clemons. They have went from tent revivals, to hotel board room church services, to now, a front street store location. The vision is grandiose. Not only are they looking to bring economic wellness and spiritual healing to the disciples of the ministry. They are looking to bring it to the communities as well.
Above all, this year they have a special focus, which is the 2012 Youth Empowerment Conference. This Youth Empowerment Conference will be one of the most innovative, informative, and uplifting events of the year. The Youth Empowerment Conference will be a two day event (July 27 & 28 doors open @ 5:30pm) that incorporates youth symposiums; each conference tailored exclusively for the youth and speaks to the very core of their hopes, dreams, fears, and responsibilities Friday night will kick off our welcoming red carpet dinner at the Good Wood Museum with speakers and artist (TBA). Saturday morning: headed by leaders of the community, we will go out into the neighborhoods of Tallahassee, Quincy, Wakulla, Thomasville and Valdosta, to administer voter registration forms and provide assistance on filling them out. And then joining on Saturday afternoon at Rudy Diamond Auditorium the conference will consist of: Stop the violence for a better tomorrow, Conflict resolution in schools, and the youth responsibility and impact in the upcoming 2012 elections. Additionally, they are promoting the use of individual leadership skills. History will play an important role of these to be discussed topics. Our goal will be to induce love within, therefore contributing to the stop of youth & young adult violence as well as self-hate. The youth empowerment conference will produce a spirit of self-confidence. Each conference will have a host of celebrity panelists.
Saturday evening we will further focus specifically on: Why there is such a disconnection between the community, church, business and government. As well as the responsibility to our youth and community, and the youth responsibility to protecting our elders and taking back our communities. Saturday night will be capped off by a concert featuring local and national (performers TBA).
The mission of the 1st annual Youth Empowerment Conference is to implore the youth to be more active in the electoral process, to take a more defiant stance in the fight to stopping the youth on youth violence, and to understand that without them we don't stand a chance. NVWWM, is collectively incorporating, community, church, business and government, in hopes of producing the next generation of leaders. NVWWM sees the need to invest in our youth, as well as young adults. Time and money is the most valuable investments that can be made. NVWWM believes that many capable people have not been investing in neither, but yet, they are self-indulging and complaining. They further believe that in order to work on a solution, a decision has to be made. This isn't that problematic. It is simply narrowed down to accountability. "Do I have money to give or time to give"? The problem is that some people think that someone else is going to do and they rid themselves of the responsibility. When the truth is that everyone is needed. Every person is an important piece of the puzzle. http://facebook.com/nvwwm
The Youth Leader, Shalita Kirksey of NVWWM, [http://youtu.be/3gf9VPVw6RM step out on faith and began applying herself to the needs of her community and to the purpose of God. She believes in the people. She often states, "I am no better than you, so if I am crazy enough to believe in myself, than I am crazy enough to believe in you". The youth conference began with zero funding. But she is counting on the community to work together, with their time and or money. She states, "I don't believe in a magical God, but I believe in a God that works through people". To make a tax deductible donation, go to http://www.nvwwm.org.