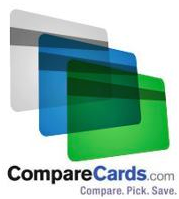 While the USAA card is certainly worth consideration, I don't believe it goes far enough ...
Charleston, SC (PRWEB) May 15, 2012
CompareCards.com, a leading service for consumers to compare credit cards and manage their personal finances, has posted a recent review of the USAA credit card.
USAA is widely recognized as the marquee financial services company when it comes to customer service. The company recently partnered with American Express to provide a low introductory apr and rewards credit card. "While the USAA card is certainly worth consideration, I don't believe it goes far enough" said Chris Mettler, president and founder of CompareCards.com. "There are several other choices in the credit card market which offer more generous rewards and longer intro apr durations. I was also surprised not to see discounts for the military as part of the card's offering."
With recommendations that put the consumer first, CompareCards.com provides crucial information for homebuyers, students, business travelers and others looking for guidance on credit card deals and other personal financing issues. CompareCards.com also offers live chat during normal business hours, providing visitors with access to expert credit specialists for additional assistance.
About CompareCards.com
CompareCards.com serves as an efficient navigational tool in the ever-increasing space of online credit card offerings. Started as a listing resource for consumers, the site has expanded steadily and now serves as a multi-dimensional service for users to compare credit cards side-by-side and utilize additional functions to manage their credit. The site analyzes details on more than 100 leading credit card offers and has been mentioned in Business Insider, ETV Public Radio, CBS Money Watch and MainStreet.com.