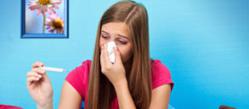 Within 24 hours an inspector was on site and within 48 hours we had a report back.
San Francisco, California (PRWEB) May 15, 2012
All City Environmental, a San Francisco mold remediation company, announces that with spring here and moisture invading our homes, it's vital to get mold inspection and removal. Spring has brought rain which can make your home damp, creating the perfect environment for mold to grow. With the health hazards related to mold spores floating in the air of a home, the smart homeowner will address any possible mold problem to save his family from unnecessary suffering.
Early detection is the key, states All City Environmental. Mold remediation done fast before molds begin to spread is the secret to effective handling. Damp conditions from the rainy season are only one small part of a potential mold problem. Leaky pipes can create the ideal environment for toxic molds to thrive.
Health News Digest has recently stated that common indoor pollutants such as molds, organic chemicals and even common dust can cause difficulties with the health of those exposed. Some people are particularly sensitive to mold spores, which are released into the air as the molds grow. A safe home is one that contains no mold funguses.
All City Environmental is ramping up services to respond quickly to all customers, with priority service provided to those who call in with concern about molds growing in their home. Fast response time is important, not only to alleviate the customer's concern, but to remove any growth that has taken hold inside the home.
A Folsom couple had fast service and was very happy with All City Environmental and Mold Removal Company. They wrote: "Within 24 hours an inspector was on site and within 48 hours we had a report back."
All City has many years of professional experience, servicing an extensive area throughout the Northern California region, including San Jose, Half Moon Bay, Yuba City and Auburn.
About All City Environmental: All City Environmental services Northern Californian homes and businesses, with their headquarters office located in San Francisco on Lombard Street.