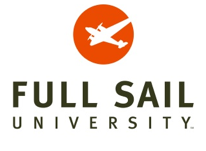 "WWE has always been a leader in creating superstars in front of the camera. Now, with this unique partnership with Full Sail University, WWE will develop stars behind the camera as well," said Paul "Triple H®" Levesque
Winter Park, FL (PRWEB) May 15, 2012
WWE (NYSE: WWE) and Full Sail University announced today an innovative partnership that moves live tapings of WWE NXT® series to Full Sail Live, the university's state-of-the-art performance venue, and creates a new student scholarship fund.
Beginning May 17, 2012, students of the university's entertainment-focused degree programs, including Film, Show Production, Digital Arts and Design, Internet Marketing and Entertainment Business, will have the opportunity to gain real-world experience working with WWE, a leader in global entertainment, to produce NXT.
Throughout the taping schedule, Full Sail University students, staff, faculty and the general public will be invited to attend the live tapings on the campus. All proceeds from ticket and merchandise sales will go towards a scholarship fund for students enrolled at or planning to attend Full Sail University.
"WWE has always been a leader in creating superstars in front of the camera. Now, with this unique partnership with Full Sail University, WWE will develop stars behind the camera as well," said Paul "Triple H®" Levesque, Executive Vice President, Talent and Live Events for WWE. "With the opportunity to host events at Full Sail's top-notch facilities and the chance to tap into Full Sail's greatest resource, its students, we are excited to provide real-world experience while giving us a fresh, creative perspective from ambitious students."
"As a leading entertainment and media focused institution we are delighted to announce this remarkable new collaboration, which highlights WWE's commitment to education and advanced growth in the entertainment industry and Full Sail's commitment to bringing industry-leading organizations directly to our students," said Ken Goldstone, Chief Operating Officer for Full Sail University. "We look forward to sharing this incredible experience with our students, the entire Central Florida community and the millions of WWE fans worldwide."
WWE NXT airs in more than 60 countries worldwide and also on WWE.com. WWE NXT showcases WWE's brightest young talent as they battle to become the elite WWE Superstars of tomorrow.
About WWE:
WWE, a publicly traded company (NYSE: WWE), is an integrated media organization and recognized leader in global entertainment. The company consists of a portfolio of businesses that create and deliver original content 52 weeks a year to a global audience. WWE is committed to family friendly entertainment on its television programming, pay-per-view, digital media and publishing platforms. WWE programming is broadcast in more than 145 countries and 30 languages and reaches more than 600 million homes worldwide. The company is headquartered in Stamford, Conn., with offices in New York, Los Angeles, Miami, London, Mumbai, Shanghai, Singapore, Istanbul and Tokyo.
Additional information on WWE (NYSE: WWE) can be found at wwe.com and corporate.wwe.com. For information on our global activities, go to http://www.wwe.com/worldwide/.
About Full Sail University:
Founded in 1979, Full Sail University is an award-winning educational leader for those pursuing careers in the entertainment and media industry. Full Sail has been recognized as one of the Top Five Game Degree Programs by Electronic Gaming Monthly, one of the Best Music Programs by Rolling Stone Magazine, and one of the Best Film Programs by Unleashed Magazine. In 2011, Full Sail received the "21st Century Best Practices in Distance Learning Award" from the United States Distance Learning Association, was named the "School/College of the Year" by the Florida Association of Postsecondary Schools and Colleges and was recognized as one of the Top 100 Social Media Colleges by Studentadvisor.com.
Full Sail offers on-campus and online Master's, Bachelor's, and Associate's degree programs in areas related to animation, art, business, education, graphic design, film, marketing, web development, music, recording arts, sports and video games. Full Sail graduate credits include work on OSCAR®, Emmy®, GRAMMY®, ADDY®, MTV Video Music Awards and Spike Video Game Awards nominated and winning projects.
http://www.fullsail.edu
http://www.twitter.com/fullsail
http://www.facebook.com/fullsailuniversity
Trademarks: All WWE programming, talent names, images, likenesses, slogans, wrestling moves, trademarks, logos and copyrights are the exclusive property of WWE and its subsidiaries. All other trademarks, logos and copyrights are the property of their respective owners.
Forward-Looking Statements: This press release contains forward-looking statements pursuant to the safe harbor provisions of the Securities Litigation Reform Act of 1995, which are subject to various risks and uncertainties. These risks and uncertainties include, without limitation, risks relating to maintaining and renewing key agreements, including television and pay-per-view programming distribution agreements; the need for continually developing creative and entertaining programming; the continued importance of key performers and the services of Vincent McMahon; the conditions of the markets in which we compete and acceptance of the Company's brands, media and merchandise within those markets; our exposure to bad debt risk; uncertainties relating to regulatory and litigation matters; risks resulting from the highly competitive nature of our markets; uncertainties associated with international markets; the importance of protecting our intellectual property and complying with the intellectual property rights of others; risks associated with producing and travelling to and from our large live events, both domestically and internationally; the risk of accidents or injuries during our physically demanding events; risks relating to our film business; risks relating to increasing content production for distribution on various platforms, including the potential creation of a WWE Network; risks relating to our computer systems and online operations; risks relating to the large number of shares of common stock controlled by members of the McMahon family and the possibility of the sale of their stock by the McMahons or the perception of the possibility of such sales; the relatively small public float of our stock; and other risks and factors set forth from time to time in Company filings with the Securities and Exchange Commission. Actual results could differ materially from those currently expected or anticipated. In addition, our dividend is dependent on a number of factors, including, among other things, our liquidity and historical and projected cash flow, strategic plan (including alternative uses of capital), our financial results and condition, contractual and legal restrictions on the payment of dividends, general economic and competitive conditions and such other factors as our Board of Directors may consider relevant.
###