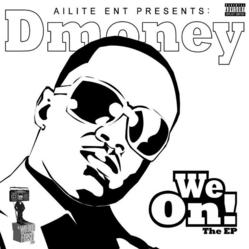 Chicago (Aurora) , IL (PRWEB) May 15, 2012
2012 has been a strong year for DMoney and his company AILite Entertainment.
In February, AILite Entertainment worked with Reebok to organize the Reebok and WeBenFresh sponsored "WeRChi" shoecase.
The sold out event took place at Reggies in Chicago, IL, and featured performances from emerging Chicago talent such as Rockie Fresh, LEP Bogus Boys, King Louie, and the entire AILite Entertainment roster.
DMoney followed this epic event by heading to Austin, TX, and opening for Hip-Hop legend Scarface, at the SXSW music festival. The entire AILite Entertainment roster performed as well. This show also featured performances from John Blu and the entire AAU roster, King Louie, YP and others. Now with his release "We On!", he is continuing to garner attention for his team, as well as his region.
The "We On!" EP features the title track, which DMoney co-produced, as well as the hit "I Just Wanna Ball" featuring and produced by label mate Al Dilla. The new project displays DMoney's versatility as an artist, and adds to the plethora of artists making a buzz in the Chicago region.
Be sure to stream/download the "We On! project below, and look for more new music from DMoney as the year progresses. You can also see DMoney, AILite Entertainment, and WeBenFresh.com at this years Summerfest in Milwaukee, WI, A3C Hip-Hop festival in Atlanta, GA, and the CMJ's in New York, NY.