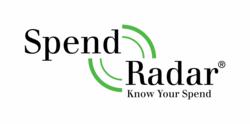 This was a very successful spend analysis implementation for our client, and we continue to work together to provide deep insight into enterprise spend to maximize the benefits available.
-Rod True, Spend Radar COO
Chicago, IL (PRWEB) May 15, 2012
Spend Radar, provider of spend analysis and spend management software, has been selected by Supply & Demand Chain Executive magazine among its 2011 top one hundred providers of supply chain services and solutions. For this year's Supply & Demand Chain Executive 100 feature, the magazine looked to highlight supply chain transformation projects that had a significant impact on the company experiencing the implementations.
Through an online submission process, the magazine collected information on supply chain transformation projects, including information on the objectives, scope, timeline, and results of the project. The Spend Radar submission featured a performance improvement project through advanced spend analysis for a Fortune 1000 engineering and construction company. "Spend Radar is honored to be recognized by Supply & Demand Chain Executive for the second year in a row," said Rod True, COO of Spend Radar. "This was a very successful spend analysis implementation for our client, and we continue to work together to provide deep insight into enterprise spend to maximize the benefits available. This award is especially meaningful because of the hard work put in by both teams."
The complete listing of the 2012 Supply & Demand Chain Executive 100 award winners is available at http://www.SDCExec.com. Extended coverage of the SDCE 100 will appear in the June 2012 issue of Supply & Demand Chain Executive magazine and online thereafter.
About Spend Radar
Spend Radar is a leading software technology company focused solely on conquering the challenges of spend analysis and spend management. Spend Radar was founded to overcome many of the challenges that previous generation spend analysis and data classification solutions fail to address in a complete or optimal way. Our entire focus is to help any organization working with spend or supplier-related data to take action more quickly and effectively, significantly reducing the time spent to create actionable analysis. By enabling organizations to gather and structure complicated, distributed, and diverse sets of information in a completely new manner, Spend Radar sets a new standard for data management. Spend Radar customers achieve greater savings faster.
For further information, contact:
Joy McCaffrey
Chicago, IL 60606
+1 (312)-262-9820
jmccaffrey(at)spendradar(dot)com
About Supply & Demand Chain Executive
Supply & Demand Chain Executive is the executive's user manual for successful supply and demand chain transformation, utilizing hard-hitting analysis, viewpoints and unbiased case studies to steer executives and supply management professionals through the complicated, yet critical, world of supply and demand chain enablement to gain competitive advantage. Visit us on the Web at http://www.SDCExec.com.