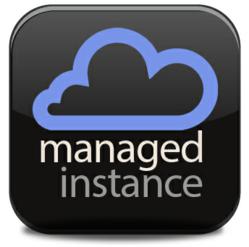 We wanted world-class automation to dramatically improve the solutions we bring to customers and we turned to Navigis to help, said Bob Edwards, PointManagement CIO.
Lone Tree, CO (PRWEB) May 16, 2012
Navigis, a leading global integrator of ITSM software and services and the oldest and largest ServiceNow partner, today announced the successful implementation of a custom application for PointManagement LLC, a leading provider of computer hardware maintenance services. The solution was developed for PointManagement's signature service offering, PointMan Exchange SM, which focuses on improving mission critical point-of-transaction hardware services for larger companies in markets such as retail, car and truck rentals, hospitality, financial services, transportation and consumer services.
The custom application was built to manage inventory, integrate with FedEx shipping and receiving, and track service tickets with the goal of improving overall service level performance for clients utilizing PointMan Exchange℠.
The solution works within PointManagement's deployed Managed Instance solution—the Navigis service that allows smaller companies who fall below the minimum seat requirements access to ServiceNow. ServiceNow is the IT service management platform that automates the delivery of IT services by combining Software-as-a-Service (SaaS) and Platform-as-a-Service (PaaS) delivery.
"Customers using Managed Instance can easily customize existing applications or build new ones, and changes are preserved through all upgrades," said Jason Wojahn, Vice President of Navigis. "Now, companies like PointManagement can make IT more accessible, intuitive and social because the system brings together IT strategy, design, transition and operation on a powerfully simple cloud platform."
Navigis Managed Instance delivers customers like PointManagement access to the world-class ServiceNow applications through a simple and economical subscription plan which includes automated upgrades so costs will be low and predictable.
"We wanted world-class automation to dramatically improve the solutions we bring to customers and we turned to Navigis to help," said Bob Edwards, PointManagement CIO. "Navigis has also enabled us to offer our customers easy interfacing with their own inventory and ticket management systems to give them real-time visibility into the business processes they outsource with us", said Carl Albrecht, CEO. "With Managed Instance we can leverage the power of ServiceNow and develop custom enterprise-grade applications many larger companies are benefitting from."
About Navigis
Navigis has been a global leader in IT Service Management and practices since 1996 and is the largest and oldest ServiceNow partner. Navigis is a trusted advisor for its customers, delivering high-value services that address key business issues and a host of value-added services including implementations, service upgrades, training, process improvement, as well as custom application development and enhancements.. Navigis helps customers realize the benefits of ServiceNow in a short period of time. Furthermore, Navigis enables the client with the knowledge and expertise required to ensure on-going success.
Follow Navigis on Twitter
On the Web at: http://www.navigis.com
Press Contact
Jason Wojahn, Vice President
jason(dot)wojahn(at)navigis(dot)com
+1 858.356.5696 option 2
About PointManagement
PointManagement delivers award-winning point-of-sale hardware repair service to large customers with hundreds or thousands of locations.
On the web at http://www.pointmanllc.com