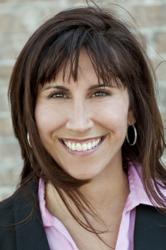 Personal productivity is not about time management. It's about attention management. If you don't control your attention, then you don't control your life.
Austin, TX (PRWEB) May 15, 2012
Nearly half of American adults (46%) are smartphone owners in 2012, according to Pew Internet. With a world of information and entertainment in the palms of our hands, attention management is the most desirable skill to tame the tide of distractions in our 21st century lives. Maura Nevel Thomas' PERSONAL PRODUCTIVITY SECRETS (Wiley, ISBN: 978-1-1181-7967-3, May 2012) is a powerful how-to manual for taming your attention and reaping the most productivity from smartphones, email, social media and the newest downloadable apps.
PERSONAL PRODUCTIVITY SECRETS draws on Thomas' 20 years of experience in the productivity training industry to share the most universally useful process for managing the details of a busy life. Thomas kicks to the curb the concept of "time management" and makes a powerful argument that when you control your attention, you control your life.
"Maura understands why we struggle with productivity when the tools designed to help us can also be a source of distraction," Steven List, Agile Coach. "Anyone who's ever felt overwhelmed by email or wondered if social media is a networking tool or a total time-waster will become more productive and in control after reading PERSONAL PRODUCTIVITY SECRETS."
Whether you use Windows or Mac products or carry an iPhone, Android or Blackberry phone, PERSONAL PRODUCTIVITY SECRETS shows how the most popular technologies can help you support your attention, not sabotage it. With Thomas' process, the Empowered Productivity System™, you learn to:

Capture, store and act on your commitments and communications
Organize your life by category, not simply time
Apply a simple process to tame email overflow
Choose the tools that enhance attention management
Master tips and tricks for Microsoft Outlook, Apple iCal and Google tools
Stop multitasking and choose to apply your attention to your highest priorities.
Maura Nevel Thomas' method and process for capturing the details of a busy life complements our 21st century culture's growing preference for smartphones and software instead of pencil and paper for personal information management. PERSONAL PRODUCTIVITY SECRETS: Do what you never thought possible with your time and attention…and regain control of your life (ISBN: 978-1-1181-7967-3, $29.99) is available in stores and online beginning May 7, 2012 from Wiley in both print and all e-book formats. For a full list of retailers, visit http://www.wiley.com/buy/9781118179673.
About Maura Nevel Thomas and Regain Your Time.com
A 20-year veteran of personal productivity, Maura Nevel Thomas is founder and chief trainer of Regain Your Time.com and creator of the Empowered Productivity™ System a process to manage the details of life and work. As a speaker and trainer, Maura helps individuals, organizations and corporations how to maximize their communications tools, defend their attention and achieve their significant results.
About Wiley
Founded in 1807, John Wiley & Sons, Inc. has been a valued source of information and understanding for more than 200 years, helping people around the world meet their needs and fulfill their aspirations. Wiley and its acquired companies have published the works of more than 450 Nobel laureates in all categories: Literature, Economics, Physiology or Medicine, Physics, Chemistry, and Peace.
Our core businesses publish scientific, technical, medical, and scholarly journals, encyclopedias, books, and online products and services; professional/trade books, subscription products, training materials, and online applications and Web sites; and educational materials for undergraduate and graduate students and lifelong learners. Wiley's global headquarters are located in Hoboken, New Jersey, with operations in the U.S., Europe, Asia, Canada, and Australia. The Company's Web site can be accessed at http://www.wiley.com. The Company is listed on the New York Stock Exchange under the symbols JWa and JWb.