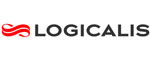 Data center professionals are struggling with budgets and resources while fighting ongoing data center challenges like superheroes.
Farmington, MI (PRWEB) May 15, 2012
Summer is almost here and IT managers know the big blockbuster they want to see is a way to better control resources in their data centers. Logicalis, an international IT solutions and managed services provider, has seen some well-meaning IT staffers don capes and masks to deal with cooling and heating challenges in their data centers instead of seeking more practical and permanent solutions. The solution provider has compiled a list of the five most common Data Center Villains in an attempt to help data center managers recognize them and choose better options for managing their data center resources, including managed services and cloud computing.
"Data center professionals are struggling with budgets and resources while fighting ongoing data center challenges like superheroes," says Bob Mobach, practice director, data centers, for Logicalis. "Unfortunately, they may fall victim to the very challenges they are attempting to avenge."
Top Five Data Center Villains
Often the data center villains start out as well-meaning IT staffers who quickly fall prey to the technology challenges they are facing, rather than seeking outside assistance.
1. Mr. Over Cool. This well-meaning data center avenger, when confronted with server overheating challenges, simply adds computer room air conditioners and air handlers (CRACs and CRAHs) to the data center instead of looking for other lower-cost environmental solutions.
2. Doc OctoCable. When things need to be connected in the data center, this villain runs cable, lots of cable everywhere and anywhere it appears to be needed without looking at a structured cabling solution.
3. 25-8. Managing a data center can become overwhelming, causing some staffers to attempt to work 25 hours a day, 8 days a week.
4. ITIL Get Done. Lack of proper ITIL processes, such as change, incident, problem and service-level management can become a self-replicating and difficult-to-manage data center villain.
5. The Fireman. A frequent villain that IT staffers see in the mirror is the one racing around the data center putting out technology "fires" instead of developing revenue-generating IT strategies for their organizations. "This is by far the most common and difficult to capture villain," says Mobach.
Logicalis recommends that data center managers and staffers consider their top priorities and devise a strategy for achieving them that includes managed services and cloud computing which can have an almost immediate impact on their IT budgets and provide refuge from data center villains.
Learn more about how to control costs and reduce capital expenditures with Managed Services.
Want to learn how to utilize cloud computing in your organization? Visit our Cloud Computing micro site.
About Logicalis
Logicalis is an international IT solutions and managed services provider with a breadth of knowledge and expertise in communications and collaboration; data center and cloud services; and managed services.
Logicalis Group employs over 2,500 people worldwide, including highly trained service specialists who design, specify, deploy and manage complex ICT infrastructures to meet the needs of over 6,000 corporate and public sector customers. To achieve this, Logicalis maintains strong partnerships with technology leaders such as Cisco, HP, IBM and Microsoft.
The Logicalis Group has annualized revenues of over $1 billion, from operations in the UK, US, Germany, South America and Asia Pacific, and is fast establishing itself as one of the leading IT and Communications solution integrators, specializing in the areas of advanced technologies and services.
The Logicalis Group is a division of Datatec Limited, listed on the Johannesburg and London AIM Stock Exchanges, with revenues of approximately $5 billion.
For more information, visit http://www.us.logicalis.com.