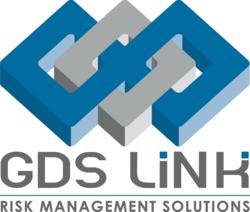 Dallas, TX (PRWEB) May 16, 2012
"GDS continues to add new clients to our roster that benefit from our risk management technology solutions both through our SaaS and licensed models. Out flexible platform allows us to deliver custom solutions rapidly and more cost effectively than many other solutions in the market, shared Paul Greenwood, President of GDS. " I am very optimistic about the remainder of 2012 both at home and abroad" continued Greenwood.
GDS expanded its industry reach landing an additional client in the business leasing industry as well as clients serving consumers transacting in various segments of the Alternative Financial Services sector. Clients benefit from GDS's flexible technology which is easily customized to meet their unique risk management requirements. In the Alternative Financial Services sector, in particular, there is a strong need to access multiple data sources in order to assemble a complete view of the applicant. GDS' Connector Library contains interfaces to over thirty data sources used to identify and mitigate potential fraud and assess an applicant's credit worthiness and ability to pay. GDS's DataView360 is designed to support data access in serial or parallel allowing clients to make the appropriate tradeoff between data costs and response times.
About GDS Link LLC GDS Link, LLC is a global provider of Risk Management Solutions and Consulting for multiple verticals within the financial services industry including credit card, auto, alternative financial services, business leasing and specialty lending. Our industry leading solutions can support financial institutions across the entire credit lifecycle of their customer from credit initiation through collections and recovery. Our core offering, DataView360® and add on solutions can be used for process automation, application processing, decisioning, portfolio review, optimization, scorecard model development, implementation and monitoring. Our global staff is comprised of individuals with a wide range of credit experience having worked for multiple financial institutions, software companies and data bureaus.
For more information, visit http://www.gdslink.com