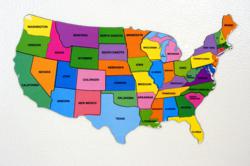 InsureYes.com gets better every day. Kevin Sutton InsureYes.com Manager
Los Angeles, CA (PRWEB) May 16, 2012
Online Insurance Agent, InsureYes.com, has made further revisions to their website to make auto insurance quotes easier.
The main page has been streamlined to make it easier to navigate. The actual online application is less complicated and easier for users to complete. Relevant articles about the insurance industry have been added which also contributes to a better user experience.
Users can also obtain life insurance quotes, as well as health and homeowners insurance. The goal of InsureYes.com is to be the go-to insurance site for insurance buyers across the country. InsureYes is now licensed in 49 states, with Alaska being the exception.
InsureYes.com represents over 20 different insurance companies which benefits users by providing more lines of insurance, as well numerous options to check for the lowest rates and best coverage.
InsureYes. com offers an option for customers that many agency sites do not. They offer the user the option to call and speak to a live person in an insurance office, in the United States. This provides users with the best of both worlds. They can apply and get insurance quotes online and if they have any questions or want to speak with a licensed agent, that option is available to them as well.
InsureYes.com is a product of D&D Marketing, an online financial services company headquartered in Encino California.