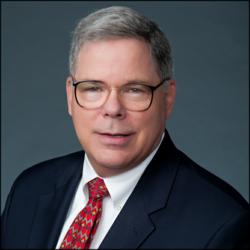 Dallas, Texas (PRWEB) May 14, 2012
Republican Jeff Coen is the best qualified candidate for the Texas Fifth Court of Appeals, Place 2, according to the Collin County Bar Association Judicial Preference Poll released today.
Coen received 42.7% of the votes in the Collin County Bar Association poll. He was measured against five other candidates for the appellate court: four Republicans and one Democrat. The next highest candidate received 27.2% of the vote.
"It is an honor to be chosen by the attorneys of Collin County, based on my broad legal experience and judicial reputation," said Coen. "I will continue to work hard to earn the votes of other North Texans who want a seasoned, proven conservative to serve them on the appeals court."
Coen, who served for 13 years as a judge in Dallas, rendered thousands of decisions and received the highest approval ratings year after year from the Dallas Bar Association. He is a knowledgeable attorney and mediator with 37 years of experience in solving people's legal problems. He also is the only candidate with experience in all areas of the law heard by the Court of Appeals – civil, criminal, family, juvenile and probate.
A lifelong Republican, Coen is a strict constructionist, whose record reflects his passion for accountability and personal responsibility. As a judge, he led by example, reducing his budget by 60 percent while handling more cases. That passion also is reflected in his commitment to service. In the 15 years since he received a dual organ transplant, Jeff has been a tireless volunteer for pro bono legal services to the poor, Dallas CASA, American Diabetes Association and Texas Loves Children. He recently received the Louise Raggio Award for Women's Advocacy for his work on behalf of women and children.
The Fifth Court of Appeals encompasses Collin, Dallas, Grayson, Hunt, Kaufman and Rockwall counties. Early voting runs Monday, May 14 – Friday, May 25 and Election Day is Tuesday, May 29. Learn more at http://www.coenforjustice.org and view early voting locations in the "News" section.