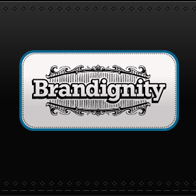 Every business & company should be visible on Google+. It shouldn't even be up for discussion.
Boston, MA (PRWEB) May 16, 2012
Recently, Maciej Fita, the Founder of Brandignity, was interviewed on the topic of how Google Plus marketing helps those who are looking for quality web locations to showcase their company brand. Maciej Fita offered insight as to how this tool helps businesses improve their search engine ranking by offering great credibility when company branded search queries are conducted.
"When you Google our company name, Brandignity, the Google + profile appears right at the top of the search results, which really helps in building customer confidence," the director remarked.
"When Google creates a social media platform that is integrated with the most powerful and important business tool the business community has ever experienced, you participate."
One of the byproducts of a Google+ profile engagement is SEO power which we all know helps with better search engine rankings, because of ranking higher, more potential client's area able to find a particular website.
Brandignity was featured on the following computer related publications discussing the topic of Google Plus use for companies:

Google Plus marketing helps business owners grow their online presence in other ways as well. By using this application, entrepreneurs can video chat with potential customers and consult with colleagues, for free. The program also makes it easy to begin focus groups and enhances B2B marketing efforts. This is done while increasing brand awareness, making it a useful tool for companies such as Brandignity who provide quality SEO services.
The experts at Brandignity recognize that a successful online presence requires a carefully orchestrated plan to be put in motion. This is where their company comes in, as they can help business owners develop quality SEO services to increase brand awareness and achieve higher rank in Google search engine results. Some of the methods used by this company include social media marketing and reputation management.