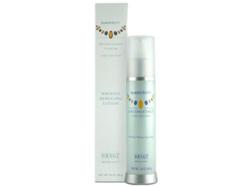 Los Angeles, CA (PRWEB) May 16, 2012
As skin ages, it becomes wrinkly and saggy due to loss of collagen and other natural intrinsic factors. The Obagic ELASTIderm Wrinkle Reducing Lotion helps prevent this tragedy by replenishing the hormones lost during the aging process, and by renewing the production of collagen. With its Restorative Elasticity Complex, this product ensures reformation of skin cells to enforce the regeneration of skin with tighter elasticity and form to slow down the aging process.
For some unknown reason, the skin continues to grow and expand as people age; too much skin is being produced, without enough bone and fat to support growing skin. Simultaneously, the facial muscles lose shape and firmness, giving skin a droopy and unattractive appearance. The skin's support system, collagen and elastin, are deteriorated and damaged, which is why it is necessary for products such as the Obagi ELASTIderm Wrinkle Reducing Lotion to be used consistently as people age. For healthy looking skin at an older age, elasticity of the skin must be restored by the daily appliance of collagen and lotion. This product is the perfect solution for wrinkly skin because it combines the necessities for healthy and firm skin; highly recommended by dermatologists, the Obagi Wrinkle Reducing Lotion remains the perfect solution for wrinkles.