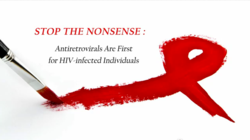 This Approval will Increase Unprotected Sex and only Fit the Goals of Industrial Companies
Marseilles, France (PRWEB) May 17, 2012
The recent Truvada* FDA approval for pre-exposure prophylaxis "looks like a non sense in other 'developed' countries," claims Doctor Alain Lafeuillade, Chief of the Department of Infectious Diseases at Toulon General Hospital (France) and Chairman of the forthcoming ISHEID (International Symposium on HIV & Emerging Infectious Diseases) to be held in Marseilles, France in a week.
"The vote can only be explained by the lack of independence of the agency from financial and other powers," Doctor Lafeuillade adds, "because this is an absurd way to face the HIV pandemic."
In a country like America, where only 28% of patients with HIV infection are correctly treated and reach HIV viremia suppression (CDC "cascade" figure, 1st December, 2011), allowing antiretrovirals' access to uninfected people is irresponsible.
In the meantime, millions of HIV-infected individuals in the third world are dying from AIDS because they do not have access to therapy.
Doctor Alain Lafeuillade, head of the Department of Infectious Diseases at the General Hospital of Toulon/Marseilles, France, a French reference center in the care and clinical research against HIV, stressed: "The FDA and Gilead* process goes against fundamental principles of public health":
1 - First, treat all those who are infected;
2 - then promote safer sex (if 56% of patients in the IPrEx study got HIV infection, that is the proof that they did not use condoms in a well controlled trial, with counseling... What will that be in real life with Truvada* available over the counter, in black market and on the internet? It is a blank check for other sexually transmitted diseases.
3 - European doctors in a vast majority, and patients' advocates in Europe do not agree with this kind of "trade off"
4 - However, they will have to face the public health consequences of such a decision.
Doctor Alain Lafeuillade recalls that he ISHEID meeting (International Symposium on HIV and Emerging Infectious Diseases) to be held in Marseilles, France in 10 days (May 23-25, 2012) will tackle this issue in 2 sessions and will clearly make a statement with the media on the last day of the conference about this strategy.