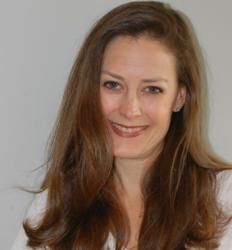 "We trust that [Schaf's] passion, commitment, and skills will be among our most valuable assets."
Chicago, IL (PRWEB) May 15, 2012
Kim Schaf, M.A.T., has been appointed Midwest Regional Director (USA) of the Association of Professional Sleep Consultants(APSC).
In this role, Schaf will be the community liaison and the regional representative for APSC members, clients and collaborators. She will collaborate on activities and initiatives that benefit the APSC and professional sleep consulting industry including the Code of Ethics, membership activities and professional Best Practices. As a member of the Executive Committee, she will collaborate with all Directors on strategic initiatives and oversee and manage membership and marketing campaigns.
"I am honored to be a part of an organization that has set such high standards for our industry," said Schaf. "As an independent business owner, I am looking forward to sharing experiences and resources with colleagues and offering each other support."
Schaf was chosen for this position based upon her educational and professional experience and degree of professionalism in working with clients and community members. Mary Oscategui, Co-Founder and APSC Executive Director said, "We trust that [Schaf's] passion, commitment, and skills will be among our most valuable assets."
The Association of Professional Sleep Consultants is an international organization whose mission is to promote the highest standard of practice for the professional sleep consulting industry serving families, children, infants, pregnant woman, teens and adults. The goal of the APSC is to ensure that consumer needs are met with professionalism, excellence, and ethical care. All APSC members are interviewed and chosen by both founders of the organization, and member requirements include presenting solid references and abiding by the organization's Code of Ethics. Membership in the APSC establishes credibility for members through collaboration, education, and outreach, both within the organization and worldwide. To learn more about membership, visit the APSC website.
About Kim Schaf
Kim Schaf is the Founder and President of Sleep Training Solutions. After completing an extensive training and mentoring program with one of the world's most respected child sleep authorities, she became a Certified Infant and Child Sleep Consultant and offers expert guidance on behavioral sleep issues to parents across the country. She also provides community education on child sleep issues, leading workshops at preschools, day care centers, pediatrician offices and support groups. Kim has a Master of Arts degree in Teaching and is a member of the American Sleep Association and the North Suburban Children's Business Network. She lives in a northern suburb of Chicago with her husband and two small children, both of whom are excellent sleepers.
About Sleep Training Solutions
Sleep Training Solutions, a leading infant and child sleep consulting company, provides education and training to parents in the Chicago area and across the country through private consultations and seminars. Sleep problems that can be addressed include issues with bedtime, night wakings, naptime and early rising in infants and children up through age eight. Find Sleep Training Solutions on Facebook and follow on Twitter @sleepbetterbaby.