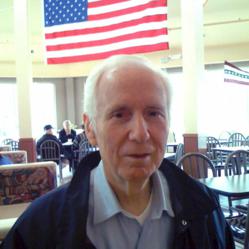 What's actually going on is not the death of the long-term care benefit but a struggle for dominance between two types.
Mountain Lakes, NJ (PRWEB) May 16, 2012
Today the EraNova Institute announces the publication of a special report, The LTC Benefit Battle. Based on interviews with leaders in the insurance, healthcare, and employee benefit fields, the report discounts fears that long-term care insurance (LTCI) as an employee benefit might be on the brink of declining.
"It's true that some carriers have withdrawn from the group LTCI market," says Richard W. Samson, author of the report and Director of EraNova. "What's actually going on is not the death of the benefit but a struggle for dominance between two types." One type, known as true group, may indeed be losing ground, he explains, but the second type, multi-life, is coming on strong. "And plenty of carriers offer it."
With multi-life LTC insurance, there is no master policy; individual policies are issued to each insured member, and there is generally greater flexibility in policy design. "It's a newer form and very much in tune with the times," says Samson. "That's why the future for it seems so bright." Another factor is Washington's decision to halt implementation of the CLASS Act, a public option for LTCI that was part of the Affordable Care Act. "Now we need to rely totally on the private sector. Multi-life offers the best solution for millions."
The 12-page report documents a large market potential for multi-life based on its value to all parties. For employees it protects earning capacity as well as retirement assets. For employers it bolsters productivity of an aging workforce. For Uncle Sam and the states, it reduces reliance on Medicaid to pay for care.
The report may be of special interest to employee benefit brokers, human resource managers, executives and company owners, association and non-profit directors, government officials (health and human services), long-term care providers and long-term care insurance carriers, agencies and agents.
Leaders quoted in the report include –

Eric Cantrell, President & CEO of Collateral Benefits Group, a full-service benefit service organization that helps companies meet their employee benefit program goals.
Frank J. Fimmano, Senior Vice President, Elective Benefits Practice for Aon Hewitt, a global leader in human resource and benefits solutions.
James M. Glickman, President and Chief Executive Officer of LifeCare, which develops, administers, and reinsures long-term care insurance joint ventures.
Mark Goldberg, President of ACSIA® Long Term Care, Inc., a managing general agency that works closely with the long-term care insurance carriers.
Peter M. Goldstein, Executive Vice President of Univita Health, Inc., the largest LTC insurance administrator in the country and a national provider of assessments, complex care management and integrated home care services.
Bill Jones, President of MedAmerica Insurance Company, a carrier specializing in long-term care insurance.
Allen J. Schmitz, Principal and Consulting Actuary for Milliman, Inc., one of the world's largest providers of actuarial and related products and services.
Cameron Truesdell, CEO of LTC Financial Partners, LLC, a national agency specializing in long-term care insurance and education.
Brian Vestergaard, Vice President, Product & Marketing, for LifeSecure Insurance Company, a provider of long-term care, hospital recovery, and personal accident insurance.
The report is now available exclusively to members of the Long-Term Care Insurance Guild (a service of EraNova), at http://ltcguild.ning.com/page/ltcbb. Non-members may order a copy by first joining the Guild (no membership fee for qualified applicants.)
A shortened version is scheduled to appear this summer in Employee Benefit Adviser, a leading trade journal for human resource and benefits decision makers as well as brokers, advisers and consultants. 
EraNova Institute -- http://www.eranova.com/ -- is a think tank specializing in business research and public relations.