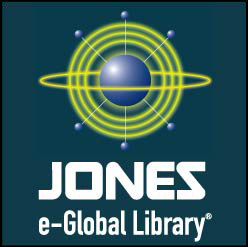 Denver, Colo. (PRWEB) May 15, 2012
Jones e-Global Library® today announced a new partnership with Liberty Common High School. Faculty and students at Liberty Common will participate in a pilot program for the new, grades 9-12 specific, College Ready edition of the digital library service. A charter school, Liberty Common does not currently offer an on-campus library or resource center for its students. The partnership with Jones e-Global Library will allow students and faculty the opportunity to utilize the same resources found in a traditional library from the comfort of their classroom computers.
Jones e-Global Library will provide students and teachers at Liberty Common High School with a leading-edge technological solution in support of their classical studies and college preparatory efforts. Much like a traditional library, Jones e-Global Library allows students and teachers to research, access resources for specific courses, and collaborate. Unlike a traditional library, students are able to access the library site from any location with an internet connection 24/7. Articles, eBooks, journals and lessons are readily available for students at any time. With the e-Global Library, students have the opportunity to familiarize themselves with online learning, research tools and practices that will prepare them for college and beyond.
Liberty Common High School is a tuition-free, public, parent-run, charter high school chartered by Poudre School District in Fort Collins. The school is a classical, liberal-arts, college-preparatory institution emphasizing the humanities and accentuating math, science, and engineering. Founded on the belief that a high-quality, rigorous education is the "great equalizer" among individuals, Liberty Common High School strives to provide an environment where all students achieve mature literacy and obtain the ability to thrive in college.
"As students interact with academic journals, eBooks, and lectures, they are building the foundation for success in their post-secondary studies," Bob Schaffer, Principal for Liberty Common High School stated. "The Jones e-Global Library service will greatly enhance our students' ability to conduct research in support of their studies and gain the most out of their educational experience."
Jones e-Global Library has served as a virtual library resource for higher-education institutions since 1999. The 9-12 College Ready version of the library is a new product offering from Jones e-Global Library. Liberty Common High School is the first secondary school to participate in the library's pilot program. Jones e-Global Library plans to expand its virtual library services to the K-12 market on a national level. Many K-12 schools across the country do not have access to a brick-and-mortar library due to location or budget restrictions and Jones e-Global Library hopes to fill this educational void with virtual library services.
"We are thrilled to partner with Liberty Common High School," stated Joe Gregg, President, Jones e-Global Library. "We will provide Liberty Common High School's students access to age- appropriate educational content to support their classroom studies."
Liberty Common High School will commence the pilot program on May 15, 2012. Faculty and staff will work with Jones e-Global librarians to curate appropriate materials throughout the summer while students are on break. Liberty Common High School students can expect the e-Global Library service to be online and ready for use when they return to classes in August, 2012.
# # #
About Jones e-Global Library®
Jones e-Global Library® offers a number of custom configurations allowing learning institutions the tools to build a custom online library. Hosting a myriad of options from the most basic setup to a fully hosted online library, the Jones e-Global Library® digital repository is customizable to particular specifications and has the capacity to securely store and organize a plethora of digital resources, including assets (audio files, pictures, video content, animations, outlines and syllabi), documents (Word and Excel documents, PDFs, etc.), and short, self-paced tutorials. Each digital repository is tailor-made for particular institutions and comes with an extensive suite of content management tools, ensuring search capabilities simple and intuitive. The mission of Jones e-Global Library is to curate the knowledge slice of the world's digital resources and provide a digital platform, pertinent services and digital tools; all to optimize learning and research efficiency in a user-oriented environment for students, teachers, administrators and librarians.