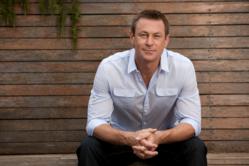 (PRWEB) May 16, 2012
Online travel agency ZUJI Australia has been named official sponsor of Channel Seven's TV show, The Amazing Race Australia.
James Gaskell, Managing Director of ZUJi Australia and APAC, says ZUJI is thrilled with the synergies between the show's sense of adventure and travel diversity and their own brand platform 'Travel Your Way':
"As a tier one sponsor of The Amazing Race Australia we want to show viewers that the travel experiences they see on the show are, in fact, far more accessible to them than they may think and we want all Australians to make the most of their travel aspirations," says Gaskell.
Channel Seven's Director of Production Brad Lyons says, "We're stoked to be partnering with ZUJI Australia on TheAmazing Race Australia this year. It's such a strong and natural fit for the show."
The partnership marks ZUJI's first major free-to-air TV sponsorship deal and reflects the company's ongoing expansion to consumers nationally.
Media communications agency UM negotiated the sponsorship which, in addition to the on-air show alignment,includes online and magazines with competitions to build excitement and allow audiences to easily engage with ZUJI.
The hit show starts this month on Seven.
This launch of the sponsorship also marks the one year anniversary of ZUJI Australia's 'Travel Your Way' brand launch, which was inspired by the online travel agent's reputation for offering an endless selection of flights and accommodation.