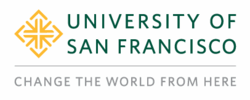 San Francisco, CA (PRWEB) May 15, 2012
The University of San Francisco (USF) will confer an honorary doctorate upon William (Bill) H. Cosby, Jr., comedian and educator. USF President Stephen A. Privett, S.J. will bestow the degree on Mr. Cosby during graduation ceremonies for undergraduate students in arts and social sciences on Friday, May 18 at noon. The ceremony will be held inside St. Ignatius Catholic Church on the USF campus—located at 650 Parker Ave. (at Fulton Street), San Francisco.
Mr. Cosby's work and celebrity have had a positive influence on popular culture, and his talents have lead to a string of successful television series including The Electric Company, Fat Albert, and The Cosby Show, in which he played one of TV's most beloved dads, Dr. Heathcliff Huxtable. His community service has always combined education, creativity, and philanthropy. In 1998, Mr. Cosby and his wife Camille donated $20 million to Spelman College, the largest gift ever received by an historically black college. He also speaks at commencements for prison inmates who have completed their GEDs and continues his work on educational programming and reading initiatives for children.
"Bill Cosby not only makes America laugh, he is a first rate educator who understands and aggressively promotes the importance of education, especially for young people for whom college may seem far out of reach," said USF President Stephen A. Privett, S.J. "Bill has given generously to the cause of higher education and USF is proud and pleased to recognize and celebrate his generosity of spirit."
Mr. Cosby overcame a childhood spent in the projects of Philadelphia where he dropped out of high school, but went on to complete his GED in the U.S. Navy and later earn his undergraduate degree at Temple University. He continued to achieve his personal educational goals by earning a master's degree and then a doctorate in education from the University of Massachusetts Amherst. Mr. Cosby plans to speak to USF graduates about being agents of change in their communities.
In honoring Mr. Cosby with the degree of Doctor of Humane Letters, USF recognizes his humor, compassion, and commitment to service during his lifelong work educating and inspiring children and adults.
The University of San Francisco is located in the heart of one of the world's most innovative and diverse cities and is home to a vibrant academic community of students and faculty who achieve excellence in their fields. Its diverse student body enjoys direct access to faculty, small classes, and outstanding opportunities in the city itself. USF is San Francisco's first university, and its Jesuit Catholic mission helps ignite a student's passion for social justice and a desire to "Change the World from Here." For more information, please visit http://www.usfca.edu.
To request interviews with USF President Stephen A. Privett, S.J., please contact Anne-Marie Devine, senior director of media relations at USF, 415.422.2699 or abdevine(at)usfca(dot)edu.
###