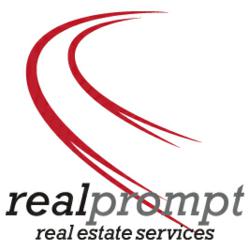 Unfortunately, many distressed homeowners are unaware of the free services and short sale solutions provided by Program HR 3648
Phoenix, AZ (PRWEB) May 15, 2012
Cecilia Ramos, a realtor with RE/MAX INFINITY in Las Cruces, New Mexico, secured 15% of the short sale market niche in less than a year and became the number one producing real estate agent in her office by joining Program HR 3648. "I had done several foreclosures before, but I had never done a short sale," said Ramos. "No one in Las Cruces was working the short sales, so I saw that as just a huge opportunity," added Ramos.
Program HR3648 has helped over 4,000 distressed homeowners avoid foreclosure by providing them with free short sale solutions, a Certified Program HR 3648 Specialist, debt relief assistance, in-home appointments, confidential foreclosure prevention strategies, short sale processing, and lender communication.
Ramos, a Certified Program HR 3648 Specialist, has closed 10 transactions (for $1.6 million) and double ended two this year by helping distressed homeowners through the short sales process. "I love closing these short sales, it is so rewarding not just for the homeowners but for myself," stated Ramos.
"My secret; there is really no secret. It's learning what Program HR 3648 has taught me and then applying it, and applying it, and applying it. There is really no secret formula. There is no magic key. It's doing exactly what [Program HR 3648] taught you the way they taught you. Do it every day on a consistent basis. Be genuine when you're working with [distressed homeowners] and success will come," added Ramos.
"Unfortunately, many distressed homeowners are unaware of the free services and short sale solutions provided by Program HR 3648. Often times homeowners fall victim to foreclosure pitfalls or short sale scams," said Jeremy Bowman, Founder and President of RealPrompt, home of Program HR 3648. Bowman warns distressed homeowners to look out for the telltale signs: any company that requests or collects upfront fees for short sale services;encourages the homeowner not to contact their lawyer, lender or mortgage servicer; or tells the homeowner to transfer the title or property deed to them.
"At Program HR 3648, we work directly with the homeowner's lender, manage all short sale processing, and provide training and education to real estate agents. Compassionate and knowledgeable agents, like Cecilia, give the homeowner peace of mind that they are in good hands during their current and stressful situation … all at no cost to the homeowner," said Woods Davis, Co-Founder and Vice President of Marketing at RealPrompt.
"When you get to the end and you save these homeowners from foreclosure, they're just over the moon excited and relieved. Once everything is done, you can just see the stress come off of them. They finally smile and feel like they have a future ahead of them," concluded Ramos.
According to Realty Trac, January 2012, more than 3.6 million homes have succumbed to foreclosure since the beginning of the recession in 2007. Lenders such as Bank of America, JPMorgan Chase and Wells Fargo are hopeful of a recovery as economist and market analysts predict a rebound in housing prices in 2012. Lawrence Yun, NAR Chief Economist said, "If activity is sustained near present levels, existing-home sales will see their best performance in five years. Based on all of the factors in the current market, that's what we're expecting with sales rising 7 to 10 percent in 2012."
About Program HR3648
Program HR3648 is a FREE nationwide program which provides real estate agents and brokers with all of the tools, trainings, leads, technology, assistance and short sale processing needed to help distressed homeowners avoid foreclosure. Program HR3648 is a division of RealPrompt, a short-sale servicer and short sale solutions provider based out of Chandler, AZ. By connecting distressed homeowners with agents and brokers, Program HR3648 has helped to guide, educate and aid over 4,000 homeowners in finding alternative solutions to foreclosure.
Jason Benedict
RealPrompt Real Estate Services
Director of Online Marketing & Public Relations
1.800.915.1988 Ext: 225
Jason.Benedict(at)realprompt(dot)com
http://www.Facebook.com/realprompt
"I Support The H.O.M.E. Foundation"
About The H.O.M.E. Foundation:
The Helping Others Means Everything, or The H.O.M.E. Foundation, is a not-for-profit organization dedicated to helping our Family of Charities. Frankie Verdugo, President of The HOME Foundation, wants to help as many worthy charities as possible as they struggle during these tough economic times. Frankie Verdugo helps raise funds through luxury dream home raffles, home giveaways, prizes, and high profile celebrity events in Hollywood... "Our mission is to help charities reach their fundraising goals and to bring awareness to their praiseworthy causes." Please visit our 2012 Dream Home Raffle Giveaway at: http://www.HOMEFoundationRaffle.com and http://www.facebook.com/HOMEFoundationRaffle.