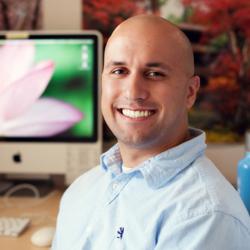 We can help you identify the channels to focus on that will be the best fit for you as a person. We will help you find the sweet spot that allows you to become a master at what you do.
Seattle, WA (PRWEB) May 15, 2012
SearchMarketMe has introduced new curriculm that assists existing and would-be owners of its internet marketing franchise to be properly matched with the particular tasks and/or fulfillment chanels of internet marketing that are likely to bring the greatest satisfaction and results on a personal level, to each Agency Owners.
This personalization process, called MatchMe, analyzes the personal strengths, talents and interests of each Agency Owner, or prospective Agency Owner, and provides valuable guidance toward the identification and estabishment of a functional speciality.
"If you are an analytical, 'Data-head' kind of person, we can help you identifiy the channels of internet marketing fulfillment that will come most naturally to you, and be most enjoyable for you," said SearchMarketMe's Director of Education, Will Rak. "Likewise, if you are a designer, web developer or writer, there are certain channels which will come most naturally to you, and so on. We can help you identify the channels to focus on that will be the best fit for you as a person. When you are well-matched with your work, success comes more easily."
Rak added that most people are not happy or engaged in their day jobs, as they are either bored with the simple tasks that are too easy to do, or stressed out with tasks that are beyond their skill set.
"If you're doing things that are too easy, or doing things that are too hard, you'll never feel fulfilled. At SearchMarketMe, we will help our client agencies find their 'sweet spot' that allows them to become masters at what they do," said Rak.
"The MatchMe analysis compares an individual's experience, talents and interests across more than 300 resources in our Training Portal, across all six categories of internet marketing, and matches up each Agency Owners with tasks that let him or her shine," said SearchMarketMe President & CEO Boyd Karren. "With more than 100 other Agency Owners in the network, each Agency Owner can specialize in what they love, and they have a built-in support system for professional advice, assistance, or hands-free outsourcing of tasks that are outside their sweetspot."
ABOUT SEARCHMARKETME LLC
SearchMarketMe, LLC is a Seattle, Washington-based training and support organization that assists entrepreneurs in opening and operating independently-owned and independently-branded internet marketing agencies around the world. It developed the Money U business model for small marketing agencies and is the only scalable internet marketing business opportunity in the world. SearchMarketMe's 111 Agency Owners are located in North America, India, the Middle East and Africa. For more information about the Agency Owner program, visit SearchMarketMe's website and request the New Opportunity Overview.