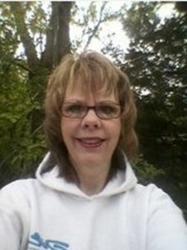 "Congratulations to all the winners who registered at the Northwest Sportshow booth" said Richard Polipnick, Executive Director of "Visit Brainerd"
(PRWEB) May 16, 2012
Richard Polipnick, Executive Director of "Visit Brainerd" really enjoyed attending the 2012 Northwest Sportshow at the Minneapolis Convention Center in April, representing the Brainerd Baxter Lodging Association. Eleven individual vacation lodging properties are members of the association allowing Richard to offer a wide variety of options for vacationers to the area. He was able to provide information tailored to suit the needs of individuals, couples, families, groups and corporate events.
Located in the heart of the lake country of central Minnesota a mere two hour drive from the Twin Cities, the Brainerd – Baxter area has long been a favorite for visitors from Minnesota and from around the globe. Famous for outdoor activities in all four seasons of the year, the area boasts hundreds of lakes with excellent fishing and water sports opportunities.
With so many water related activities readily available in the state, most Minnesotans practically grow up with a fishing rod in hand! The members of "Visit Brainerd" decided that offering a Lifetime Minnesota Fishing License would be an enticing prize to those who stopped to register at the Northwest Sportshow booth. Richard was delighted to chat with show attendees and to offer them the chance to win this truly "Minnesota" Grand Prize.
"Debbie Swenson was very excited when we called to let her know she was the Grand Prize winner! She told us she's been fishing all her life," said Richard. "She loves to fish for Northern Pike but is happy to be catching any kind of fish."
Debbie does a lot of fishing in the Green Lake area but looks forward to trying a few of the 460 lakes that are within a short drive from the Brainerd area. Her Dad is her usual fishing partner but she also enjoys getting out on the water with her husband or Grandson. Debbie told us how she's been fishing since she was a kid, baiting the hooks of the other kids for them, and later, teaching her Dad to filet fish!
Additional winners of prizes offered to registrants, were:
Chip Michel - One night stay at the Lodge with four waterpark passes
Chris Scheeder - One Night stay at the Holiday Inn Express with four waterpark passes
Kendall Ewing - One night Jacuzzi suite at the Crossings Inn & Suites By Grandstay in Baxter
Alec Miller - One night Jacuzzi suite at the Americinn Baxter
Brandon Scholl - $100 gift certificate towards boat, Jet Ski, or Pontoon Rental from Lakes Fun Rental in Nisswa MN
A special Children's Drawing gave kids a chance to win:

Fishing Rod and tackle combo
Northland Tackle Kit
Visit Brainerd wanted Sportshow attendees to know about the service they provide in assisting visitors with all of the arrangements required for a great vacation, beginning with the http://www.visitbrainerd.com web site or a phone call to the Brainerd Baxter Lodging Association at 218-825-0410 or 800-450-7247.
Visit Brainerd Executive Director, Richard Polipnick along with Tom Vaseka, General Manager of Holiday Inn Express of Brainerd handed out an ample supply of brochures for the Brainerd Chamber of Commerce and, maps for Crow Wing State Park, Northland Arboretum, Paul Bunyan Trails, and many local businesses. They also gave out 3000 Brainerd Bobbers!
Congratulations go out to all of the winners on behalf of Visit Brainerd and the Brainerd Baxter Hotels!