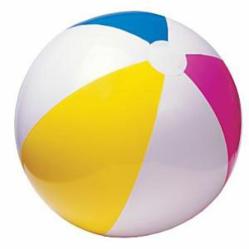 Yes, There's an App for That!
Reynoldsburg, Ohio (PRWEB) May 21, 2012
Horizon Business Systems offers advice on legally deducting summer vacation.
With summer just around the corner, questions often arise about whether the IRS allows taxpayers to combine business with pleasure and legally deduct summer vacation trips. Good news: If IRS guidelines are followed, it's entirely possible to deduct an entire vacation.
The key to deducting vacation is planning and documentation. An example is Susan, a manufacturer's representative. Susan has a few clients in Southern California. She'd like to call on these clients and prospect for a few more.
To make the trip deductible, Susan will need to make at least one appointment before she leaves home. The IRS calls this "prior set business purpose" and it is required for deducting a trip. So Susan has to set up an appointment with at least one current client and note them in her calendar before she leaves on the trip.
What if she is going into an area where she doesn't have current clients? For those prospects, she can make advance appointments or even hold a meeting for a group of prospective clients, provided she sets everything up before leaving home. Just showing up and passing out business cards is not allowed by the IRS. She would need to show proof that she invited prospects to a meeting and they responded. Documenting those appointments in advance is the key.
Susan's travel expenses to and from California are 100 percent deductible if the trip is business-related and she is traveling away from her regular place of business for longer than an ordinary day's work.
Susan doesn't have to travel all the way to California to deduct business travel. Even if she travels just an hour away, if she has a good reason for staying over, all her expenses are deductible.
Every day Susan is on the road, she can deduct 100 percent of lodging, tips, car rentals and 50 percent of her food cost. If she spends three days meeting with potential clients and spends $60 a day for food, she can deduct 50 percent of this amount, or $30. The IRS does not require receipts for travel expense under $75 per expense, except for lodging. Even though taxpayers don't need receipts, Horizon Business Systems advises clients to keep a detailed travel diary to document all expenses.
Taxpayers may wonder if weekend travel is deductible. It is, provided advance planning is done. If business appointments are scheduled on Friday and one on Monday, with no appointments in between, all on-the-road expenses over the weekend may be deducted.
For example, Susan has a client appointment in Anaheim on Friday and another one close by on the following Monday. Even though she has no business plans on Saturday or Sunday, she is allowed to deduct on-the-road business expenses from the weekend.
The IRS allows tax filers to deduct transportation expenses if business is the primary purpose of the trip. A majority of days on the trip must be for business activities, otherwise, transportation deductions are allowed.
Susan stays in San Diego for six days. She arrives early on Thursday morning, meets with clients on Friday and Monday and flies home Tuesday, taking the last flight of the day home after playing a complete round of golf. How many days are actually considered business days?
The IRS says they all are. Thursday is a business day, because it included business travel. She had appointments on Friday and Monday. Saturday and Sunday count because they are sandwiched between business days, and Tuesday is another travel day.
Please consult Horizon before planning a vacation trip to learn the legal and IRS-allowed way to deduct vacation expenses when they are combined with business.
Make an appointment and let Horizon Business Systems explain how to take a thoroughly enjoyable and totally deductible vacation this year.