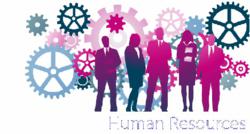 Online 24/5/365 From DirectPay Payroll
Charlotte, North Carolina (PRWEB) May 16, 2012
DirectPay, a leading provider of payroll and tax-filling services, now offers HRDirect, a completely self-service human resources module. HRDirect is another tool that DirectPay is pleased to offer their clients to help them more easily meet their human resource needs.
HRDirect helps simplify the complexities and challenges that many business owners face when dealing with human resources. The simple and organized structure of this product makes it easy to understand and use, allowing business owners more time to concentrate on the success of their business.
HRDirect's support center provides the tools to quickly handle legal, regulatory, and relationship responsibilities that every company faces. It also maintains a database of federal and state (for all 50 states) employment laws allowing clients to easily locate information pertaining to the state or states that they operate in.
The HRDirect support center includes a policy library containing a large selection of standard business polices, and easy to read and understand state and federal laws, as well as a large group of business, state and federal human resources forms. It also includes a three minute HR audits to asses the effectiveness of the human resources effectiveness, and HR checklists to help better organize tasks.
The support center also includes the following:

Benefits
Monthly Newsletter
HRCast
eAlerts
HR Resource Center
Quick Guides
Job Descriptions
Q&A Database
HR Checklists
HR Best Practices
Glossary of Terms
HR Guides
Human Resources keeps all the gears of a company running and working together.
"DirectPay is extremely pleased that we can now offer HRDirect. We understand that our clients are busy and often working on a tight budget. Therefore, we feel it is our responsibility to offer them a cost-effective yet effective way to handle their human-resource needs," said Darrel Gregory, DirectPay President.
Staff Writer,
Sosha Lewis