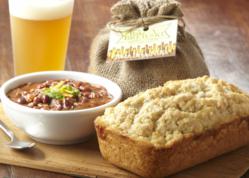 This page earns a like from the customers
Atlanta, GA (PRWEB) May 16, 2012
Old World Gourmet has created a social media presence with networking site Facebook.com to keep their over 2000 (and counting) customers continually updated on company products and events. The page will showcase seasonal specials like the summer beer bread as well as special packaging created for various holidays. The OWG page also gives customers the ability to buy products directly from the page, and encourages customer feedback.
Nancy Hutanu, OWG's social media director and Deanna Sullivan OWG's founder collaborated on, created, and are continually updating the Old World Gourmet page after overwhelming demand from customers for photos and news on the companies' product releases and appearences at local events. OWG continually attends special events, trade shows, and festivals with samples of their award winning products and customers love keeping abreast of where and when they can try the latest OWG frozen wine or liquor flavors.
About Old World Gourmet
Old World Gourmet is a manufacturer of frozen wine and liquor drink mixes and recipes who has been "serving fun for over a decade". OWG has a complete line of mixes and recipes for whatever your adult drink of choice and promotes all natural and made in the USA products. OWG products are found in finer gift retailers nationwide and online as well as online at the company website http://www.owgshoponline.com or on facebook.com/old world gourmet.