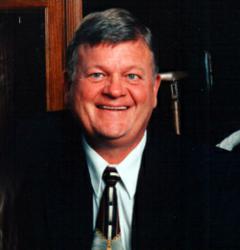 It has allowed me to raise the standard of care that I can provide for my patients.
Houston, TX (PRWEB) May 15, 2012
It's a little discomforting to know that tooth decay might go undetected in a dental office, but Houston Cosmetic Dentist, Dr. Ronald Groba has proven a method that removes the risk.
"The Diagnodent has become a necessary component of every dental exam that I do. I've done hundreds of thousands of exams and can spot decay now with much more precision and confidence than I've ever been able to."
The Diagnodent Classic is an extraordinary device that reads variations in the density of a tooth using a laser. After taking digital x-rays and doing a visual examination of the mouth, Dr. Groba will use his Diagnodent to help him find potentially troublesome areas.
"Even small lesions can be detected early on. This allows me to protect and preserve areas that might become problematic in the future. It has allowed me to raise the standard of care that I can provide for my patients."
Dr. Groba also uses the Diagnodent to help him determine and fix the extent of damage that tooth decay has caused to a tooth. For example, if a tooth has been damaged by severe tooth decay, Dr. Groba will use his drill to remove any decay that he can see. He then uses the Diagnodent to read the area to let him know of any remaining "soft" areas that might still propose a problem to the tooth and then removes the remaining decay.
"Using this method to remove unseen, remaining decay has improved the quality of the dental restorations I do as well as the level of comfort my patients experience. Although I might not see the decay, there still might be remnants which can cause tooth sensitivity and might reduce the bonding strength of the filling or restoration."
About Dr. Ronald Groba, D.D.S.
Dr. Ronald Groba has been performing dentistry for over 30 years and has performed thousands of complex cosmetic dental procedures for patients in the greater Houston area. Dentists from all over the world have come to see Dr. Groba lecture on various cosmetic dentistry topics.
To learn more about this Houston Cosmetic Dentist and the services he offers, visit his website at http://smileshouston.com or call his office at 281-569-4549.