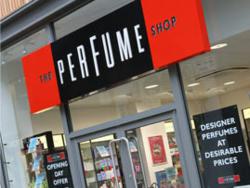 "We appointed Tamar because of their expertise and experience in the retail sector online"
(PRWEB UK) 17 May 2012
The Perfume Shop has appointed Tamar for an SEO campaign. Tamar has been commissioned by The Perfume Shop to devise and execute a six-month SEO strategy with the objectives of establishing and increasing their organic visibility online.
"We appointed Tamar because of their expertise and experience in the retail sector online" commented Natalie Walker, eCommerce Manager of The Perfume Shop of "we're on our digital journey as a brand and the next step for us is SEO".
"We're delighted to be working with The Perfume Shop," said Tanya Goodin, CEO of Tamar. "The campaign we are planning will deliver them the online visibility they deserve. The earned media focus of our SEO approach emphasises Tamar's belief that capitalising on the consumer shift in trust from bought to earned media will deliver explosive results for brands if executed intelligently."
About Tamar
Tamar, the UK's award-winning social and search agency, combines extensive expertise in natural search engine optimisation combined with social media to generate more online sales for businesses. This results-focused delivery of campaigns is achieved through expertise in social media, search and mobile. Tamar specialises in working with major retail, non-profit and financial services brands. Its extensive, high-profile client base includes Peugeot, Halfords, The Arcadia Group, The Prince's Trust, Sk:n , Boohoo.com, and Citi Group.
About The Perfume Shop
The Perfume Shop is the UK's largest specialist fragrance retailer with 245 shops nationwide, selling all major designer fragrance brands at value for money prices.