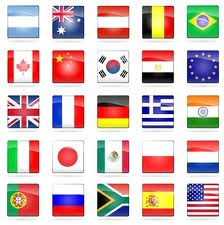 Multilingual Content @ ScienceAlerts.com
Bangkok, Thailand (PRWEB) May 16, 2012
Science Alerts is a Sciences Social Network to discover and share scholarly content in in the basic and applied sciences of agriculture, biology, environment, forestry, geography and health. Up to now, 18,986 members have signed up and have actively contributed 1,078,966 articles to the site. Due to public demand the site now accepts submissions with multilingual content. This allows science articles authored in languages other than English to be submitted, accepted and included. The publishers expect a large number of submissions in French, Spanish, Chinese, Portuguese and German to be soon featured on the site.
One of Science Alerts's major sections is the Health Sciences Category which covers the effects of disease and medical treatment on the overall condition of organisms. It currently contains 319,875 stories partly selected from 2,148 scholarly geography sciences journals. This category also provides an Health Sciences RSS feed which is one of the best and most popular ways of staying up to date with the latest news in this science discipline. One of the latest articles evaluates the relative suitability of plasma and serum for blood glucose determination. The authors compared fluoride plasma and Ethylene Diamine Tetra Acetic acid (EDTA) plasma with the serum of the same patient. Although serum gave lower values than fluoride plasma, serum may be used for blood glucose determination with only a small error. They conclude that blood glucose should be determined within as short a time as possible after drawing the blood. Another article highlights a token reinforcement program which was introduced in a residential therapeutic community for drug and alcohol rehabilitation. The authors conclude that a token reinforcement program can be an effective and acceptable means of improving behavior within a therapeutic community framework.
Science Alerts's review process is partly automated and partly manual to rigorously ensure that only relevant content is featured on the site. Since new science content is discovered in real-time, the delay between original publication and appearance at Science Alerts is usually only minutes. Science Alerts includes a search feature to retrieve specific titles or keywords from its' large database. In addition, it suggests up to ten related articles for each article selected. The site also maintains the new Twitter account @Science_Alerts.