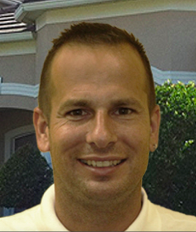 Our ambition is to see customers getting the quality service they deserve
Orlando, FL (PRWEB) May 16, 2012
Orlando painting company, Daniel Painting Service, has opened three new offices to cope with unprecedented demand for its services. From a single office in Orlando, Daniel Painting Service has expanded by four times its original size in a single year.
The company has over 400 clients a year and plans to dominate Orlando's residential painting industry in the next two years. "The painting industry is thriving at the moment", says Managing Director Keith Daniel, "and we are overwhelmed with demand. That's why we opened up the new offices in Orlando business park, to help deal with the administrative tasks involved in working with lots of new customers."
Daniel Painting Service has painted thousands of homes and businesses in Central Florida and offers an exterior painting service as well as being known as interior house painters. The team pride themselves on creating lasting relationships with their clients are so confident that their customers will be happy with the services they provide that they don't charge any fees upfront or during a job. This is why Daniel Painting must always be a first choice when looking for an Orlando painter.
Daniel Painting Service has achieved a 100% satisfaction rating from its clients. The secret to this success seems to be the detail that goes into every job. This focus and precision led them to develop unique software that creates customised, easy-to-understand quotes complete with photos. This is why they are consistently referred to as Orlando's best painting company. The quotes link every fee to details from the initial site inspection, so homeowners know exactly what they're being charged and why at every stage of the job.
"We want to educate our customers, to teach them how a quality paint job should be done", says Mr Daniel. "That way, our clients know we put their interests first, and they understand the real value of the service we offer. We also offer a free e-book, which is a basic guide to painting, and which anyone can download from our website." This is what put Daniel Painting Service above all of their competitors and this is why they are a leading painter in Orlando.
Unlike their competitors, the team at Daniel Painting Service have expertise in construction as well as painting. "We have over 25 years' experience in the painting business and are masters of our craft, but we've also build over 30 homes from the ground up, so we know the functionalities of a home – what looks right, what looks wrong, and what might cause a problem in the long run. Some of these structural problems affect the life of the paint job itself, so it's vital to be able to spot and correct them first."
Over the next two years, Daniel Painting Service aims to become the leading painters in Orlando. But the company is adamant that rapid expansion will not come at the expense of the customers' interests. "Our ambition is to see customers getting the quality service they deserve. We see the damage that's done by unqualified painting contractors, and we want to make sure it doesn't continue. Our main hopes for the future are to perform to the best of our ability, and do the right thing by our customers."