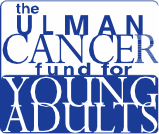 We are very proud to host the young men and women of the MACTC at this year's Half Full Triathlon.
Baltimore, Maryland (PRWEB) May 15, 2012
Today the Ulman Cancer Fund for Young Adults (UCF) announced that the Rev3 Half Full Triathlon has been selected as the Mid-Atlantic Collegiate Triathlon Conference (MACTC) Championship for its 2012-13 race series. The five-race series will conclude on October 7th at Rev3 Half Full Triathlon in Ellicott City, Maryland.
"We are very proud to host the young men and women of the MACTC at this year's Half Full Triathlon," stated Brian Satola, Rev3 Half Full Triathlon Race Director and UCF COO. "This relationship is very important to us UCF, as it will offer a unique opportunity for these student athletes to compete in an event that will support those in their peer group who are affected by cancer. Our community is excited to welcome the Mid-Atlantic collegiate triathletes and the MACTC Championship to Rev3 Half Full Triathlon."
"When Brian reached out to the MACTC about adding Rev3 Half Full to the 2012-13 MACTC Race Series, the conference was absolutely thrilled; so much so that Rev3 Half Full has been designated the 2012 MACTC Championship," stated Taylor Knight, MACTC Chairman. "However, we are more proud to take up the cause of the Ulman Cancer Fund for Young Adults, realizing the invaluable work that UCF does for our peers whose battle against cancer is awe-inspiring even to our most resilient triathletes."
MACTC athletes will be given the unique opportunity to rack alongside the professional triathletes at Rev3 Half Full and to compete against the best in the sport. Already announced for the race are Colorado Springs-based Brian Fleischmann and Nicole Kelleher, who won the 2010 USAT Collegiate Nationals racing for the University of Virginia and was also a recipient of a UCF scholarship.
The 2012-13 MACTC series will serve as qualification for the 2013 Collegiate Nationals in April. Teams will compete in at least two series races and the MACTC Championship at Rev3 Half Full in order to earn Nationals slots.
2012-13 MACTC Race Series
September 8 -- Patriot Sprint, Williamsburg, VA
September 15 -- C2 Triathlon Festival, Lake Lure, NC
September 22 -- Wilmington YMCA, Wilmington, NC
September 29 -- Bugeye Classic, Cambridge, MD
October 7 -- Rev3 Half Full, Ellicott City, MD
Rev3 Half Full Triathlon, in it's third year, is owned by the Ulman Cancer Fund for Young Adults. UCF is a leading voice in the young adult cancer movement, working at a grassroots level to support, educate, connect and empower young adult cancer survivors. We have been working tirelessly at both the community level and with our national partners to raise awareness of the young adult cancer issue and ensure all young adults and families impacted by cancer have a voice and the resources necessary to thrive. UCF also provides direct services to young adults at the University of Maryland Greenebaum Cancer Center, the Sidney Kimmel Comprehensive Cancer Center at Johns Hopkins Hospital, Georgetown University Hospital Lombardi Comprehensive Cancer Center and Greater Baltimore Medical Center. http://www.halffulltri.org
The Mid-Atlantic Collegiate Triathlon Conference (MACTC) is an association of the colleges and
universities within the USA Triathlon's Mid-Atlantic Region of the United States, which is comprised of the states of Delaware, Maryland, New Jersey, North Carolina, Virginia, Washington D.C. and West Virginia. The MACTC is recognized as the governing body for the sport of collegiate triathlon for all schools within these states. http://www.mactc.org
About Ulman Cancer Fund for Young Adults:
The Ulman Cancer Fund for Young Adults (UCF), founded in 1997, is the national leader in providing specialized support for young adults affected by cancer. With nearly 70,000 young adults diagnosed every year, our organization helps young people fight the disease and navigate treatment by providing access to information, support groups, and other specialized programs. UCF Patient Navigation Programs have set a national standard and can be accessed remotely or through onsite Patient Navigators at a growing number of hospitals in the Mid-Atlantic region. UCF is a founding member of the LIVESTRONGTM Young Adult Alliance and a national pioneer in developing innovative approaches in cancer support. UCF enhances lives by supporting, educating and connecting young adults, and their loved ones, affected by cancer. For more information, please visit, http://www.ulmancancerfund.org.