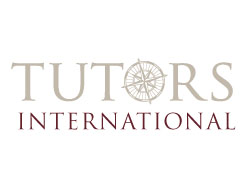 we strongly advise parents to identify problems early on
(PRWEB UK) 16 May 2012
Leading private tuition providers, Tutors International (http://www.tutors-international.com), have reported that this time of year yields high numbers of enquiries from parents of struggling AS Level students who need to secure a private tutor in time for the exams.
"Finding the right private tutor for a student's individual needs can take time", says founder of Tutors International, Adam Caller. "It is possible to hire a private tutor at the last minute, but we strongly advise parents to identify problems early on, and allow several months to recruit a tutor."
With AS Level pupils at a crucial point in the curriculum schedule, students should alert their parents and teachers to problems now. In the UK, AS Level results come out in August, and it's at this point that parents usually first see evidence of a struggling student. "They panic, and try to recruit a tutor for home schooling for the rest of the summer holidays and through the autumn term in time for the AS Level resits in January. But by August it's too late: good private tutors are committed elsewhere."
Students who are struggling with AS Levels and think that they might fail the exams need to talk to their parents now. Students competing for places at the top universities may need A-grades in all their subjects to secure their place. If they think they may not get the grades they need, their families need to start looking for a private tutor for the September to January period, to help them through AS Level resits and prepare them for A Level exams.
"It's very easy to fall behind." comments Caller. "A student should not begin the new school year without having first understood the previous year's material."Private home tuition can help students to catch up, teach them how to form arguments, write essays, develop ideas, and prepare them for AS Level resits and the A Levels in the summer to ensure they get the grades they need.
About Tutors International
Tutors International is a worldwide organization providing experienced private tutors to work with children of all ages and nationalities. Tutors are available for full-time tutoring positions, for major support and tutoring outside school hours, or for home-schooling.
Tutors International provide tutors in a wide variety of situations from helping students re-take critical exams, helping pupils with the transition of moving between international school systems, and supporting youngsters with AD/HD and dyslexia. They provide a bespoke service to find the right tutor that suits the child's needs and aspirations, and if a live-in tutor is required, it is essential that the assigned tutor is the right match for the family and fits in the environment.
Tutors International was founded by Adam Caller who has tutored students of all ages. He has received specialist training in dyslexia and Attention Deficit Disorder and is very sensitive to children's educational difficulties. He has now turned this expertise to recruiting, training and placing other tutors to help families.
Contact details
Web: http://www.tutors-international.com
Email: enquiries(at)tutors-international.com
Phone: +44 (0) 1865 435 135
Tutors International, Clarendon House, 52 Cornmarket Street, Oxford, OX1 3HJ, UK