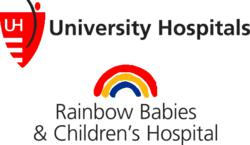 They're gorgeous to behold,
but try to steer clear of pollen, plants and other culprits that may trigger your allergies.
Cleveland, OH (PRWEB) May 15, 2012
Many people may enjoy nature in full bloom, but their noses may not so enamored. Leigh Kerns, MD, a pediatric allergy/immunology specialist at UH Rainbow Babies & Children's Hospital, University Hospitals Case Medical Center and Assistant Professor at Case Western Reserve University School of Medicine, offers two tips for dealing with seasonal allergies this summer.
SEEK RELIEF. Antihistamines can quickly reduce sneezing, sniffling and itching. Decongestants clear mucus from your nasal passageways to relieve congestion and swelling, but have more side effects.
AVOID ALLERGENS. They're gorgeous to behold, but try to steer clear of pollen, plants and other culprits that may trigger allergies