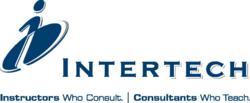 We're pleased to present this talk on Groovy to a national audience.
Saint Paul, MN (PRWEB) May 17, 2012
Intertech (http://www.Intertech.com) will be delivering a free webinar on Groovy. The webinar will be delivered May 31, 2012 from 2:10 - 3:10 CDT. Registrations are limited and can be done on Intertech's website.
Among the many alternate Java Virtual Machine (JVM) programming languages, Groovy is quite popular. It is just over 5 years old, yet eWeek reported in Sept 2011 that it was the fastest growing programming language. In this talk, we'll teach you how to get a Groovy environment setup and give you a quick tour of some its features. Prerequisites for this talk: basic Java.
What You Learn: How to get, setup and use Groovy:

Groovy language basics
Cool Groovy features for Java developers
Why use Groovy over Java or other alternate JVM languages
Warnings associated with using Groovy
"We're pleased to present this talk on Groovy to a national audience," stated Jim White, Intertech Partner and presenter. Jim White is Director of Training and Instructor with Intertech. He is co-author of 'Java 2 Micro Edition' (Manning) and a frequent speaker and contributor to various journals and on-line magazines including recent articles at devX.com. He has almost twenty years of software development experience including time as a senior technical architect at Target Corporation. He holds a M.S. in Computer Science from the University of Minnesota.