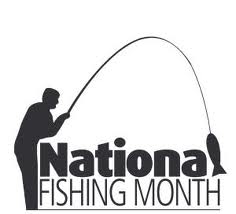 In 2011, NFM promoted over 300 events on the website and coached 15,000 people throughout the period
Bolton, Lancashire (PRWEB) May 16, 2012
National Fishing Month launches July 2012 and aims to celebrate angling and attract more people to get involved. Daniel Robinson, owner of Carp Baits Online, recently became a supporter of the event.
'National Fishing Month is supported by recognised brands - Tricast, Mayer, Dinsmores and Leeda to name but a few - so participants can gain experience from some of the best people in the industry. Diawa, Shimano and Pure Fishing also support the many events across the country.'
Through the facilitation of numerous events and training sessions across the country, National Fishing Month aims to make the public more aware of the environmental aspects of angling and encouraging diversity within the sport as it is still perceived as being a white male pastime.
'Traditionally fishing is often perceived as being very solo, adult and male dominated,' says Daniel Robinson. 'But that's not always the case. I was first taken fishing for perch in a local canal with my dad when I was seven years old and since then, I've been hooked. Fishing is a great way to spend time with your children and teach them a little about the great outdoors, from which rods and nets to use, to which carp bait will attract fish the best. National Fishing Month allows both amateur parents and children to experience angling.'
Qualified coaches from all over the UK will be donating their time to encourage new members to angling. There are events organised across the country where anyone interested can take part and learn all about fishing. Fees are often drastically reduced or waived completely and tackle can be rented free of charge, allowing any amateurs to experience angling.
'I'm so lucky to have been able to create a successful business out of my hobby,' says Daniel Robinson, retailer of carp bait. 'Before I formed Carp Baits Online, I was disappointed with the choice available from the internet. I had been building eCommerce websites for years previously, and finally decided to start sourcing products that I knew from experience were both effective and reasonably priced. Fishing tackle, carp bait and Sticky Baits made sense as they were products I had a reasonable knowledge of.'
Coverage and awareness of National Fishing Month will be stepped up this year following the decision by 'Go Outdoors' to sponsor the initiative by organising store events across the country, promoting local outdoor events and giving away hundreds of gift vouchers as prizes.
'We are absolutely delighted to be associated with National Fishing Month 2012,' says Peter Aske, buyer for Go Outdoors. 'The initiative does a great job in highlighting the sport of angling, and Go Outdoors will be making sure that we spread the word and help promote fishing to a wider audience wherever we can.'
'In 2011, NFM promoted over 300 events on the website and coached 15,000 people throughout the period,' says National Fishing Month Project Manager and Angling Trades Association Chair, Naidre Werner. 'This will be a tough act to beat but with the support of Go Outdoors, Dean Macey, the coaches and the committed organisers, the NFM team are looking forward to a great 2012.'
From what I've read about National Fishing Month so far this year,' says Daniel Robinson of Carp Baits Online, stockists of Sticky Baits and Nutrabaits. 'It is expected to be a bigger than ever before, especially with the changes made to incorporate the needs of both young and old anglers that wish to get involved.'
The locally organised events will be held between the 20th of July to 27th August 2012 - a slightly longer period than in previous years to include the school holidays, ensuring that amateurs of all ages can take part.
'By supporting National Fishing Month, I am hoping that Carp Baits Online will help to encourage angling in the North West and we can really get involved meeting the other fishermen and women in our locality,' says Daniel Robinson. 'I am also aspiring to organise an event for National Fishing Month in the coming years - I'd love to be able to offer my expertise to the young anglers of tomorrow, such as using Nutrabaits; they're a fine example of a top quality product you may not realise existed until another angler recommended it.'
National Fishing Month is wholly dependent on our event organisers. Currently the official website is on the search for volunteers to facilitate local events, including keen individuals and companies. Fishing societies and angling clubs can use the event to increase membership, but schools, tackle supplies and fisheries are welcome to take part too.
'This year as well as supporting National Fishing Month, Carp Baits Online will be advertising details of local events to encourage local anglers out of the woodwork,' Daniel Robinson. 'Some anglers prefer to fish alone, which means that it's often quite difficult to meet others of a like mind to trade hints and tips.'
National Fishing Month will launch officially with its first event during CLA Game Fair at Belvoir Castle in Lincolnshire. Dedicated coaching sessions, facilitated by coaches from the Professional Anglers Association (PAA) and the Angling Trust and Community Angling Project (CARP) will be available to encourage visitors at the Game Fair to get involved.
'The launch of National Fishing Month at the CLA Game Fair will encourage people who are already involved in outdoor pursuits to try something different,' says Mainline Baits supplier, Daniel Robinson. 'And with support from professional coaches, there's no better time to get involved.'
'Throughout my athletics career, fishing helped me mentally unwind and I'm sure without it, I would have burnt myself out,' says Decathlete medallist and endorser of NFM, Dean Macey.
'That's why I support National Fishing Month and urge everyone to get involved and take part.'
'Carp Baits Online is proud to support National Fishing Month,' says Daniel Robinson, who retails mainline baits and freezer baits. 'And we're looking forward to the events on offer this summer and getting to know both professional and amateur anglers as a result.'
Companies interested in organising an event for National Fishing Month are advised to visit nationalfishingmonth.com to register their details.