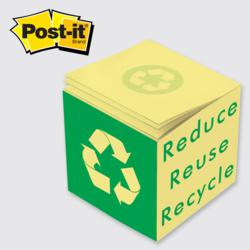 Rapid City, SD (PRWEB) May 21, 2012
Baslercoinc is now offering up to four different designs on standard Post-it® Note Cube sizes. Post-it® Note Cubes are a great marketing tool for companies that need to promote multiple products, services, events or new office openings. For the price of a 1-color imprint, a different single color can be printed on each of the four sides.
For companies that are looking for unique marketing tools that will remain on a customer's desk, Baslercoinc offers a variety of unique ideas including sticky note cubes with a custom message or design for promoting events, services or new products. Up to four different messages can be printed on the cube sides as well as individual sheet imprinting, marketing to the customer from all five sides.
"Custom printed Post-it® Note Cubes sitting on a customer's desk gives ample opportunity to remind them that your company is there whenever they need you," says Eric Graves, National Sales Manager at Baslercoinc.
A Process color design printed on sticky note cubes is a great way to grab attention, but with a different design on each side it's even easier. Whether it be a 1-color design, or process color both are very effective marketing tools. Visit http://www.baslercoinc.com to read more about custom printed Post-it® Note Cubes as well as a variety of other unique marketing ideas.
Marketing with Post-it® Note Cubes that have different designs on each side allows marketers to present several different products or services to customers and prospects which will help gain market share.