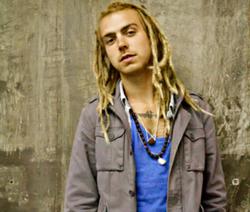 Cincinnati, OH (PRWEB) May 15, 2012
If Trevor Hall's 2009 self-titled Vanguard Records debut represented the young musician's struggle with finding himself, his follow-up, Everything Everytime Everywhere (August 23rd) is a courageous affirmation that he has become the man he had been seeking. Hall's signature blend of catchy pop/rock songs infused with tasteful shades of reggae has made this diverse 24-year-old one of the most lauded up-and-coming musicians on the American music scene.
General admission tickets, $14 ADV & $17 DOS (plus applicable fees), go on sale this Friday May 18 at 10 AM at http://www.ticketmaster.com, http://www.tafttheatre.org, the Taft Theatre Box Office and all Ticketmaster outlets including select Kroger stores. Charge by phone at 1.800.745.3000.
"With the last album, I was exploring more," Hall says from his Southern California home. "I was going through a struggle with myself, and all that grittiness came out. With this one I knew exactly what I wanted to do. I had much greater conviction."
While on Trevor Hall, the singer wove Sanskrit chants into pop- and rock-laced songs, he now feels that the underlying themes of devotion and community remain while he focuses less on making them feel so apparent—he never sacrifices his music for a message. Rather, his music is the message.
Hall easily exudes that rare ability to write universal songs that appeal to broad audiences in the vein of two of his heroes, Ben Harper and Bob Marley. The strong focus on love on Everything Everytime Everywhere quickly burrows itself into our minds, even though the love he discusses is more celestial than earthly. Hall continually employs poetic metaphors to represent "internal heights," the ability of each human to recognize their highest self, as on the epic track, "The Love Wouldn't Die."
While Hall spends his days listening to Indian devotional music and Golden Era reggae from the 1960s and '70s, his music is modern and immediately recognizable. The eleven tracks on Everything Everytime Everywhere are guitar-driven gems that fit right at home in the catalog of his influences. Created with a host of incredible musicians, including longtime Matisyahu guitarist Aaron Dugan, bass player Brian Lang and drummer Aaron Sterling, Hall's stellar guitar playing and distinctive voice is backed by a crew of sonic experts.
Beyond his years in sound and maturity, Trevor Hall has accomplished what great musicians do when presented with such circumstances: he created lasting art to inspire and comfort others. Everything Everytime Everywhere is the testament of an inner warrior trying to lift himself and those around him out of the everyday maladies that plague our lives. There are songs to fall asleep to, songs to wake up by, and songs to feel good about yourself. They encapsulate life and make you a part of Trevor Hall's world, while his music becomes part of yours.