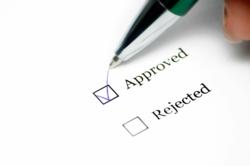 New York, New York (PRWEB) May 16, 2012
New York-based Yellowstone Capital was the first company in the merchant cash advance industry to fund bank-only ACH deals. Businesses are in constant need of financing and in the current economic climate even businesses with good credit can have a difficult time acquiring the financing they need. When cash is needed up front and quickly, the traditional loan process can be tedious and can take time. Yellowstone Capital recognizes this and through their ACH processing program businesses can get a quick source of cash without incurring interest, paying minimum monthly payments, being denied due to poor credit criteria, or paying costly application fees.
The ACH processing program is a cash advance system that is different than a regular business loan. Instead, this cash advance program is based on the amount of daily sales made by a business. There is no need to process a credit card to receive the advance. Businesses have a predetermined amount taken from each day's sales in order to repay the cash advance and they have the potential of getting as much as $1,000,000 in cash advances, which is higher than a traditional credit card advance would allow.
It is the goal of Yellowstone Capital to help American businesses that need financing and with the ACH processing program businesses can get the cash they need and pay it back quickly. With no minimum payments to keep track of and an automated process in place, cash advances are often repaid within six to eight months without any hassle. However, if a business needs more time, they can have it, making this a truly stress-free cash advance program. The program really is a true partnership between Yellowstone Capital, the funding sources, and the businesses they help.
Yellowstone Capital is the leading pioneer of the merchant cash advance industry, and has been providing creative financing solutions for small to mid-sized businesses for years. Being the only business financing provider that offers unlimited business funds, Yellowstone Capital is the leading merchant cash advance company in the country.
Contact Info:
info(at)yellowstonecapllc(dot)com
1855-YSCAPITAL (855-972-2748)