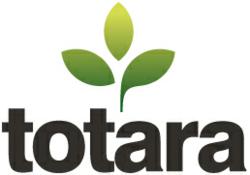 Willem Boom, Vice President-Partner Solutions at Totara LMS commented, "Our new partnership with Envisiontel is another key step for us in the development of our North America Partner Network
Wellington, New Zealand (PRWEB) May 16, 2012
Totara is an open source LMS for the corporate sector based on Moodle. Totara LMS has a range of enhancements over and above the wide-ranging functionality available in Moodle. These enhancements are designed specifically for corporate organizations and include:

Individual development plans
Classroom management
Team management
Competency management
Learning paths
Program management
Sophisticated reporting
Enhanced search
The Totara LMS Partner Program is designed to support organizations in delivering enterprise LMS solutions to their clients. Envisiontel will add Totara LMS to the range of learning and CRM services that it offers its clients.
Willem Boom, Vice President-Partner Solutions at Totara LMS commented, "Our new partnership with Envisiontel is another key step for us in the development of our North America Partner Network. Envisiontel will help us to deliver Totara LMS solutions to large and medium enterprises as well as bring a new focus of integration with their CRM plugin for Salesforce."
"We are excited about our partnership with Totara because it pairs with our EnlightenCRM Salesforce plugin, allowing us to provide a truly commercial learning management interface to our corporate customers needing student control that goes beyond what the traditional academic LMS is designed to provide. Integrating it with Salesforce.com allows us to support our customers internal as well as external training needs." explained Matt Lee, founder and CEO of Envisiontel.
About Envisiontel
"We help our customers train theirs". As experts in CRM integrated learning systems, Envisiontel is at the leading edge in external focused training programs. Beginning as a multimedia design firm focused on developing online learning for customers to deliver to their customers and partners, Envisiontel has continued to grow and revolutionize the way that companies deliver and track key customer training programs.
In 2006, Envisiontel launched its flagship product, EnlightenCRM, which fully integrates external training results into Salesforce.com so that channel and training departments can monitor and analyse the effectiveness of their customer and partner training programs, all from within their CRM. Recognizing a need in the market for integration of external sales readiness tools like Adobe Connect into Salesforce.com, in 2011 Envisiontel launched Connect Your Salesteam (CYS). Connect Your Salesteam literally turns a company's CRM into a fully functioning LMS by delivering on-demand training hosted on Adobe Connect directly into Salesforce.com, making it easier and more cost effective for sales people to participate in company training.