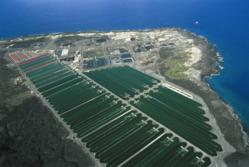 We are very pleased to bring together these key thought leaders to establish the Nutrex Hawaii Scientific Advisory Board.
Kailua-Kona, Hawaii (PRWEB) May 16, 2012
Nutrex Hawaii, producer of Hawaiian Astaxanthin and Hawaiian Spirulina supplements, today announced the formation of its independent Scientific Advisory Board comprised of a combination of a pharmacist, medical doctors and university professors who are recognized leaders in their respective fields. Chaired by Gerald Cysewski, PhD, Nutrex Hawaii's Founder and Chief Scientific Officer, and an authority on microalgae and carotenoids, the Scientific Advisory Board meets regularly to discuss a variety of topics related to Nutrex Hawaii's Astaxanthin and Spirulina food supplement products, including research, safety and quality.
The Scientific Advisory Board members include:
Paula C. Bickford, PhD is Professor of Neurosurgery and Brain Repair at the University of South Florida and Senior Research Career Scientist at James A. Haley VA Hospital in Tampa, FL. Dr. Bickford is one of the leading researchers in the field of aging and is a past president of the American Aging Association and the American Society for Neural Therapy and Repair. Dr. Bickford has published groundbreaking research on Spirulina including four pre-clinical trials showing a variety of potential benefits for brain health.
Suzy Cohen, RPh has been a pharmacist for over 23 years and is commonly known as "America's Most Trusted Pharmacist." She is the author of the nationally syndicated column "Dear Pharmacist" and bestselling books including "The 24 Hour Pharmacist," "Drug Muggers" and "Diabetes Without Drugs." Ms. Cohen has appeared on many national and local television and radio programs as a health expert including "The Dr. Oz Show" and "The Doctors."
William Sears, MD is an Associate Clinical Professor of Pediatrics at the University of California, Irvine, School of Medicine and a fellow of both the American Academy of Pediatrics and the Royal College of Pediatricians. He is the author of more than 40 books including several in the "Sears Parenting Library." He is a medical and parenting consultant for BabyTalk and Parenting magazines and the pediatrician on the website Parenting.com. Dr. Sears has appeared as a medical expert on over 100 television programs and has served on many corporate advisory boards.
Jason Theodosakis, MD, MS, MPH, FACPM is a board certified physician, best-selling author, lecturer and a Fellow of the American College of Preventive Medicine. He has a second medical specialty (Sports Medicine) along with Master's degrees in both Exercise Physiology and Public Health. Dr. Theodosakis is a Clinical Associate Professor of Family and Community Medicine at the University of Arizona and a Diplomat of the National Board of Medical Examiners. He is the author of four books, including the #1 New York Times bestseller, "The Arthritis Cure."
"We are very pleased to bring together these key thought leaders to establish the Nutrex Hawaii Scientific Advisory Board," said Dr. Cysewski. "Their diverse knowledge base and insight into nutrition and health needs will play an essential role in advancing our efforts to be a worldwide leader in nutrition-based products."
About Nutrex Hawaii
Founded with the goal of harnessing the benefits of microalgae to alleviate malnutrition and promote health, Nutrex Hawaii is a global leader in microalgae products.