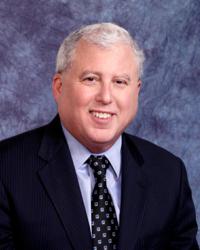 "Our minimal up-front fees allow us to qualify customers for our program through an Evidentiary Package. If a borrower or lender does not meet our criteria, we will tell them why and not give them false hope."
Robert Green, WAG Executive Vice President
Orlando, FL (PRWEB) May 17, 2012
Woodmere Capital Group announces its investment in the expansion of its wholly owned affiliate, Woodmere Advisory Group (WAG). From centrally located offices in Orlando, FL, WAG will work with customers throughout the continental United States, specializing in commercial loan workouts and solutions for commercial lenders in need of disposition targets, and advisory services to borrowers in distress.
In making the announcement, Woodmere Capital Group Chairman & CEO Henry Rodriguez said, "Woodmere Advisory Group will offer innovative market solutions, while operating with the principles of transparency and integrity that are the hallmarks of our entire organization. This extends to customers, employees, financial institutions and all other stakeholders. We anticipate rapid growth and anticipate opening other sites throughout the United States shortly."
The newly expanded affiliate's executive leadership team is comprised of veterans of the real estate mortgage lending industry. Serving both creditors and borrowers where creative solutions are needed, WAG will help commercial property owners whose financial models have been impaired by recent economic conditions to stabilize their relationships with their lenders.
WAG will strive to create balanced, "win-win solutions" for both lenders and borrowers in order to facilitate amicable resolutions. Additionally, WAG will help lenders seeking exit strategies for specific loans and portfolios. Another key element of WAG's expanded business model will be referrals to capital funding sources to provide borrowers and lenders of distressed commercial properties with potential exit strategies. Some of these strategies may be with WAG's affiliates.
With over $1.3 trillion in commercial real estate loans maturing within the next few years and no real exit strategy for the more than 40 percent of borrowers deeply in distress, borrowers and lenders are looking for high quality third-party resolution specialists that operate in an atmosphere of transparency and superior ethics.
WAG's continued success has been partially due to its policy of minimal up-front fees. Aside from a basic fee to cover evaluation costs, WAG collects its fees, in large part, only upon a successful resolution.
"Our minimal up-front fees allow us to qualify customers for our program through an Evidentiary Package. If a borrower or lender does not meet our criteria, we will tell them why and not give them false hope," says Robert Green, WAG Executive Vice President.
WAG Customer Services Manager Linda S. Morgan said, "The commercial debt resolution industry has been one of rapid growth, but one in which excessive up-front fees have made it a magnet of conflict by firms looking to collect up-front commissions rather than amicable resolutions. WAG has placed the incentive on successful resolutions rather than the acquisition of new customers."
About Woodmere Capital Group:
Woodmere Capital Group is a family of real estate investment and service companies operating throughout North America and organized to provide asset acquisition, management and disposition services for private equity. Those companies include Woodmere Realty Advisors, LLC; Woodmere Equity Solutions, LLC; Woodmere Capital Management, LLC; Woodmere Investment Management, LLC; and Woodmere Advisory Group, Inc.