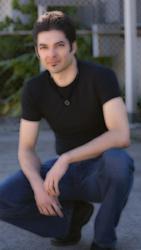 Dating Tips for Men Revealed in New Report
San Mateo, CA (PRWEB) May 24, 2012
Men who can learn how to meet women anywhere are halfway to success in the dating world. Without the skills to successfully meet men will never have a chance to show a woman he can keep her happy, interested, and attracted in him, Xuma says in his new report on dating tips for men.
"The first thing men need to work on is how to meet women," Xuma says. "There are three key places to meet women: in bars and clubs; through social networks; and online.
The first place, bars and clubs, can be a gamble, Xuma says.
"These places are notorious for one-night stands and hookups and makes it hard for men to meet someone for a longer term relationship," he says in his report on real dating tips for men. "At the same time, there is a good chance that women are there for the same reason men are — it's a place where single people mingle. It's a place for women and men to go to have fun with the possibility of meeting someone."
Men looking to increase the odds of meeting a woman for a longer-term relationship should look within their own social networks, Xuma says.
"Meeting a woman who is a friend of a friend ups the odds that the man and woman will get along," he says. "In addition, women who meet men through their friends will automatically feel more comfortable and safe. One of the most crucial things men can do to improve their dating life is to expand their social circle."
For instance, Xuma says in his book on dating tips for men, men would do well to make it a habit to never turn down an invitation. That way a man won't miss out on what could be the opportunity to meet the woman of his dreams.
Another one of the dating tips Xuma shares in his report is that using online dating tips for men are possibly the easiest way to meet women ever.
"It's easy, it's convenient, and it's effective," Xuma says. "It is also efficient. Men can arrange to have six short dates all before dinnertime on Sunday. By seeing this many women, a man has increased the odds of finding the one that fits just right for him."
Xuma has spent years teaching hundreds of men how to spark attraction in women and has been a dating expert and attraction adviser for more than 10 years. He has appeared on ABC and CBS television, as well as Playboy radio. He's the author of The Bad Boy Formula, Secrets of the Alpha Male, the Girlfriend Training Program, and numerous other books and articles. He has also been recognized for his work sharing dating advice for guys of any age and tips on dating tactics, alpha male behavior, and flirting tips for guys.
For more information, visit Carlos Xuma's website at http://www.datingdynamics.com