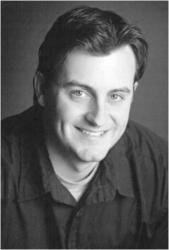 "It's a big deal. It means the world to me that they've put their trust in me to create something that generations to come will be able to see in the Capitol
Watertown, SD (PRWEB) May 16, 2012
Award-winning artist Joshua Spies was recently commissioned to paint 2 portraits of former South Dakota Governor Bill Janklow to hang in the Capitol Building.
Russ Janklow said donations have already been received to pay for the portraits, and they are happy to have Joshua, a family friend of the former governor, be the artist.
"It's a big deal. It means the world to me that they've put their trust in me to create something that generations to come will be able to see in the Capitol," Spies said.
One painting will depict Janklow during his two four-year terms as governor from 1979 to 1986, reflecting that he was the state's youngest governor when he was elected at age 39 in 1978. The second will show an older Janklow in his second two terms, from 1995 to 2002, when he left the governor's office at age 63.
Joshua Spies is best known for painting North American and African wildlife, however he is also an award-winning portrait artist.
"The first 2 international awards I ever won were actually for portrait work," Spies said. "I am honored to be chosen to do these very special portraits."
Janklow died January 12 of brain cancer at age 72. In addition to being South Dakota's longest-serving governor, he also was state attorney general from 1975 to 1979, and a U.S. House member in 2003.
There are currently 29 portraits of the state's former governors on display in the state Capitol in Pierre. These portraits will join that permanent collection. Janklow is the only former South Dakota governor without a portrait in the Capitol.
For more information about Joshua Spies, please visit joshuaspies.com
About Joshua Spies:
Joshua Spies is an international award-winning artist from Watertown, South Dakota. He earned his fine arts degree at South Dakota State University and has traveled the world observing and photographing wildlife. Joshua has been a finalist in the Federal Duck Stamp competition five times and won the competition in 2008. The fall 2006 Wildlife Art Magazine named Joshua one of the top 16 wildlife artists, and Dallas Safari Club announced Joshua Spies as the winner of their prestigious 2007 Artist of the Year. Joshua's most recent award was being named the 2011 Safari Club International Artist of the Year. A dedicated conservationist, Joshua is a life member of the Foundation for Wild Sheep, the Rocky Mountain Elk Foundation, Pheasants Forever, Safari Club International, Ducks Unlimited, Dallas Safari Club, and ISHA. He is also a member of Grand Slam Club, Whitetails Unlimited, Mule Deer Foundation, Delta Waterfowl, and the NRA.