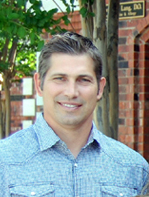 A key to patient satisfaction is understanding the pro's and con's of treatment options.
Colleyville, TX (PRWEB) May 22, 2012
Colleyville dentist, Dale C. Belnap, DDS, has announced the launch of a new, patient-focused website created by dental website design leader, ProSites, Inc. Dr. Belnap's practice is utilizing the website to educate the community on the importance of oral health. The website includes a links page with informative dental resources as well as a frequently asked questions page to address common concerns on topics ranging from oral hygiene to difficult dental procedures.
According to Dr. Belnap, "A key to patient satisfaction is understanding the pros and cons of treatment options. This website will help patients understand more and as a result feel more comfortable with the dentistry needed."
The website possesses interactive attributes including educational videos and a free Smile Gallery feature to help patients make better informed decisions about their oral health. Current and prospective patients now have access to information about providers, helpful dental links, before and after photos of dental procedures, and other informative content when they visit the website. Some of the services offered by Dr. Belnap include:
Cosmetic Dentistry
General Dentistry
Braces
The website also utilizes extensive search engine optimization techniques to reach patients and local consumers who are searching for relevant information about cosmetic dentistry in Colleyville.
"The Internet has been so powerful for the consumer in virtually every industry. We are hopeful patients will appreciate the education value of the site. Our main goal is to improve patients' experience at our office and knowledge is an important part of that," said Dale Belnap, DDS.
About Dale C. Belnap, DDS:
Dr. Belnap graduated from Virginia Commonwealth University. After visiting the Fort Worth area, he decided Tarrant County was where he wanted to be. Dale Belnap, DDS, established his dental practice in Colleyville in 2007 focusing on comfortable cosmetic dentistry and orthodontics for the whole family. For more information on Dale Belnap, DDS, please visit the website at colleyvilledentistry.com.