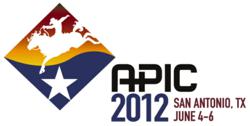 APIC's an opportunity for fiteBac™ to meet infection preventionists, expand our knowledge base, and increase awareness of our alcohol-free hand sanitizer
Marietta, GA (PRWEB) May 16, 2012
fiteBac™ SkinCare, LLC is attending the conference to help educate infection control decision makers about the many benefits of the fiteBac product and better understand their needs for expansion of fiteBac SkinCare Germicidal Hand Softening Gel into the healthcare market. "Kimmerling Holdings Group is reviewing strategies to promote the growing capabilities of the hand sanitizer. We are looking for the right partners to move our germicidal into the physician and hospital market," says Kirk Kimmerling, CEO. "Our alcohol-free hand sanitizer is different from other sanitizers because of the unique formulation, and infection control professionals will benefit from experiencing the difference. We have made very good inroads and received highly favorable reviews in the dental industry, and hospitals and physician offices are also well suited to benefit from this product."
The APIC annual conference welcomes the largest gathering of infection prevention and control professionals in the world with 1,761 facilities represented and approximately 2,700 attendees. Infection preventionists, epidemiologists, healthcare executives, laboratory technologists, microbiologists, nurses, physicians, public health practitioners, quality and safety professionals, clinical pathologists, dentists, chief medical officers, chief nursing officers and professionals with the responsibility of infection prevention will attend the conference hall. The large gathering is interested in technology that can make significant advancements.
"It's an opportunity for fiteBac to meet infection preventionists, expand our knowledge base, and increase awareness of our alcohol-free hand sanitizer," says Dan Kearney, COO of fiteBac SkinCare and Kimmerling Holdings Group, LLC. "Our hand sanitizer has unique characteristics that can benefit the medical industry in a practical way because it is cost effective and alcohol free, while encouraging compliance because it feels good." Many opportunities exist at the conference for those passionate about infection prevention to converse and exchange information.
Moving into the hospital/GPO market has unique challenges, as well as definite opportunities. "We want to move our hand sanitizer into the medical market, and properly handled logistics is the difference between success and failure. We are carefully choosing partnerships with like-minded people," says Kirk Kimmerling.
fiteBac SkinCare is a unique, patent-pending antimicrobial hand sanitizer that is unlike any other. The uniqueness is in the formulation, as it is a co-cross polymer of silicone that helps soften hands unlike traditional alcohol sanitizers.
About fiteBac™ SkinCare, LLC and KHG: fiteBac SkinCare, LLC is a subsidiary company of Kimmerling Holdings Group, LLC ("KHG"), a Georgia-based biotech company that has developed an antimicrobial platform intellectual property technology. KHG was founded in 2009 by a cosmetic and emergency dentist Marietta, GA, Kirk Kimmerling, DDS and Dan Kearney. The two set out to create products to "change the world, one product at a time." Kirk and Dan first targeted bacterial issues in dentistry, knowing that solving those problems would lead to dramatic improvements in oral health, and more importantly, systemic bodily health beginning with the Marietta, GA dentist. They engaged a team of highly accomplished chemists and scientists retired from Fortune 500 companies and researchers from major universities. In doing so, KHG has developed technology with several patents pending that has application well beyond dental materials, and has exciting potential in medical, plastic, composite, coating and other applications that are in various stages of development, some close to commercialization. fiteBac™ SkinCare Hand Softening Gel is the first product to be released under the fiteBac brand name.