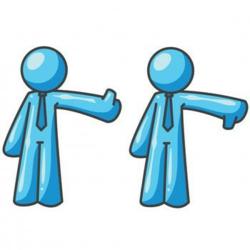 To understand a challenge, you must first face it.
Panama City, Florida (PRWEB) May 17, 2012
IRebuildCredit, located at http://www.irebuildcredit.com, has a message. "The time for consumers to start understanding and taking care of their credit is now. Credit issues are getting too big to sweep under the rug. It needs to be taken care of."
Irebuildcredit.com is designed as a completely free guide to credit repair, in marked contrast to the majority of credit repair sites, which charge fees for their information and most often than not give false information to encouraging consumers to engage in illegal practices to gain "new credit identities" To register EIN's to use as a personal use credit reporting number. These are illegal practices. There are no short cuts, the consumer will not have an 825 score over night. However with correct information and patience, it can be achieved.
IRebuildCredit has currently been focusing on being a stop shop to finding all the appropriate answers to fixing a consumer's credit. As a consumer, the need to take time to understand the credit score, face the outstanding balances that may be owed and resolve inaccurate information. This is the way to achieving a healthy credit.
When asked about the impetus behind the new site, the site owners said, "We saw the need for a free way to repair credit, since the majority of people with credit problems certainly don't have a lot of extra money to spend trying to get credit problems resolved. We also saw a need to put the information all in one place."
According to recent statistics, more than half of people in the United States are in debt, many of them heavily in debt. Out of those who are in debt, a large number of those people have experienced a drop in credit score and poor marks on their credit reports due to inability to pay, high interest rates, job loss, inflation, homelessness, or any number of other unavoidable factors. Often times the credit failure can be by choices made or circumstances beyond one's control. It is important that people understand that bad credit and credit problems can happen to anyone, especially in today's difficult economic times.
As the site owner at IRebuildCredit says, "Poor credit is nothing that the consumer has to be ashamed of. Millions of people have found themselves in similar situations. Our site offers free credit repair information, with absolutely no cost to the consumer!"
IRebuildCredit site focus on the importance of good credit through the correct process and patience.
The simple fact is that good credit is essential for any major purchase that the consumer will need to make, now and in the future
Jobs today even run a credit reports on the consumer, and will refuse to employ if poor credit history is detected.
When a consumer has poor credit in a job situation, it shows lack of responsibility, the ability to take care of financial obligations and not very many employers see that as being a good risk in their business decisions.
In today's world, good credit is essential, and it simply cannot be ignored.
While most credit repair sites charge either a hefty up-front fee or recurring monthly fees for the information they contain, these websites are charging money because they are in the business of capitalizing on the credit misfortunes of others. Credit repair services do not need to cost money, and irebuildcredit.com is firmly committed to emphasizing that fact: The site is not in business to capitalize on the credit failures of its visitors, but is in business only to offer a free and dependable resource for those needing credit repair help.
What irebuildcredit.com focuses on is that credit repair can be done by the consumer, according to the site owners: "We have seen far too many people falling prey to the idea that credit repair is something so incredibly difficult and complicated that it simply cannot be accomplished in any way other than hiring a so-called credit repair expert who says the consumer won't be able to understand how the process works and how it will be too complex to comprehend.
Credit repair is a very important matter that should always be given proper priority attention.
IRebuildCredit has been helping consumers since November 2011 at http://www.irebuildcredit.com.