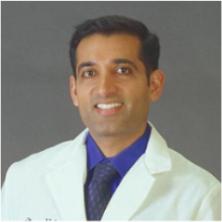 I was shocked by the overwhelming number of people that felt concerned about their eye health just from watching our show.
Atlanta, GA (PRWEB) May 29, 2012
On March 26th, Dr. Ashraf of the Atlanta Vision Institute was interviewed by Christine Pullara on Atlanta & Company to discuss the dry eye problems his patients have been experiencing. According to Shanneka Bates, a guest on Atlanta & Company, her dry eyes led her to seek out the help of Atlanta LASIK surgeon and board-certified ophthalmologist, Dr. Ashraf. Bates shared with viewers how action had to be taken after realizing how dry eyes was impacting her job as a flight attendant.
"When I'm in flight, it's like my eyes are just getting dry and itchy. I couldn't keep wearing my contacts so that's when I started doing my research. I got in contact with Dr. Ashraf and I got diagnosed as having dry eyes," shares Bates. Since wearing contact lenses made her dry eyes worse, Bates decided to undergo LASIK to end the problem once and for all."Now when I do fly, it's like I don't have to constantly use drops and my eyes are not as dry as they normally would be."
After the show aired, the Atlanta Vision Institute had tons of people call in to book appointments for dry eye diagnoses. Dr. Ashraf states, "Most of the people that called were really concerned that they had dry eyes because of the symptoms similar to Shanneka's that they were experiencing. And they were afraid that waiting so long to see an eye doctor had caused severe damage. I was shocked by the overwhelming number of people that felt concerned about their eye health just from watching our show."
Dry eye is a condition in which an inadequate amount of tears is produced and therefore leads to symptoms of burning, itching and feeling of foreign objects in the eyes. The condition can lead to serious and permanent eye damage if not treated effectively and early on. Dry eye is a common syndrome that typically occurs with age and in females. When people who experience dry eye syndrome wear contact lenses, like Bates, the condition worsens due to the lenses' plastic coating that can't be supported by the tear film. Hence, symptoms such as burning, itching and foreign body sensation occur and persist until corrected. The solution for dry eyes in Bates' case was LASIK surgery, commonly performed for people who find themselves no longer able to wear contact lenses for long periods of time, like Bates. Millions of people worldwide often decide to get LASIK surgery for the simple convenience of waking up with clear vision without an aid of any kind.
Dr. Ashraf has performed over 35,000 LASIK procedures in Atlanta and Dubai, making him one of the most experienced LASIK surgeons worldwide. The Atlanta Vision Institute paves the way for vision improvement and provides state-of-the-art technology for an effective laser vision correction experience. To learn more, visit the Atlanta Vision Institute at 1611 Mount Vernon Road #100 in Atlanta, Georgia or call (770) 622-2488. You can also go online at http://www.atlanta2020.com.