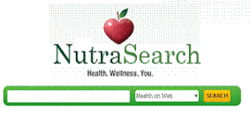 We are very pleased to offer the NutraSpace mobile application. Among its most attractive aspects is its personalization and customization capabilities.
Dallas, TX (PRWEB) May 22, 2012
Nutraspace.com, a leading health website based in Dallas, Texas, has officially launched its mobile app in the Android Market. The NutraSpace mobile application brings together leading experts and unique technologies to help users achieve optimal health on the go. The application includes NutraFlash, the feature that delivers continuously updated health news customized for expectant moms and infants, teens, adults, and seniors. The NutraSearch feature, the first health and wellness web search engine, offers natural, nutritional pathways to meeting health challenges and enhancing quality of life.
The application also allows users to save and share stories that they like.
"With over 7,000 scientific papers published every year on the health benefits of nutrients, vitamins, minerals and various natural substances, there is an urgent need for channeling actionable information to the general public," said NutraSpace Chief Technology Officer John Eastman. "NutraSpace is an integrated platform with its own search engine, digital library and social network centered on health, nutrition and complementary/alternative medicine."
CNN reports that "83% of Internet users have looked online for health information". NutraSearch (beta) is the only Internet search engine focused on natural, nutritional, complementary, alternative approaches to health and wellness.
Members of the NutraSpace Scientific Advisory Board include the President of the American College of Nutrition and the President of the Certification Board for Nutrition Specialists.
Why NutraSpace? Nutrition – simple and fundamental – is the original pathway to optimal health and a high quality of life. For thousands of years, strong, knowledgeable voices taught that nutrients in foods and beverages manage the biochemistry of life. But developed societies ignored this simple truth and suffered the resulting health and economic penalties. The solution to the crisis lies in safe, effective and economical natural technologies that enhance the health and quality of life for all earth's peoples. This is the NutraSpace vision.
NutraFlash is a data and news aggregation engine that pulls together the latest health information from traditional, alternative, nutraceutical and social media (including Twitter, Facebook, blogs and YouTube). Stories range from medical research breakthroughs to nutritional approaches for addressing various health challenges to personal testimonies of coping with disease. NutraFlash health news channels can be configured to user preferences. Options include health news relevant to: Teens, Seniors, Men, Women, Maternity/Childcare, Heart Health, Cancer, Weight loss, Health Conditions, Nutrition, Fitness and Top Stories.
NutraSearch, an intelligent, semantic web search engine, meets the widespread hunger for health information.
"We are very pleased to offer the NutraSpace mobile application," said Eastman. "Among its most attractive aspects is its personalization and customization capabilities."
NutraSpace – Your Health and Nutrition HQ for Android is available now as a free download from the Google Play App Store or at http://www.nutraspace.com