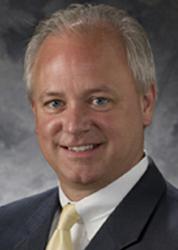 Motor vehicle accidents are the leading cause of death for 15- to 19-year-olds.
Louisville, KY (PRWEB) May 25, 2012
Becker Law Office reminds everyone that May is National Youth Traffic Safety Month, and the upcoming Memorial Day Weekend is prime time for traffic accidents to occur. The firm is working to expand awareness of the youth safety campaign to help promote safe driving for teens.
"I remember the freedom and enthusiasm at getting my driver's license. Now it's causing me great anguish as my youngest child is about to turn 16," worries Becker Law Office Managing Partner, Kevin Renfro.
Statistics back up the anguish shared by parents of teen drivers everywhere. The Insurance Institute for Highway Safety reports:

Motor vehicle accidents are the leading cause of death for 15- to 19-year olds
16-year olds have higher crash rates than drivers of any other age
Driver death rates of inexperienced drivers increase with additional passengers
Majority of fatal car crashes involving teen drivers occur on Friday, Saturday or Sunday
May, June and July are statistically the deadliest months for teen drivers
Teen motor vehicle accident injuries and deaths are most likely due to inexperience, distracted driving and failure to use seatbelts. A 2012 AAA study of teen drivers found that electronic devices were the number one distraction for teen drivers, and girls were twice as likely as boys to use cell phones and other electronic devices while driving. AAA Foundation President and CEO Peter Kissinger noted that "cell phones, texting, personal grooming and reaching for things in the car were among the most distracting activities" of teen drivers. Furthermore, a recent study by the Center for Injury Research and Prevention at Children's Hospital of Philadelphia indicated male teen drivers were more likely to speed and drive aggressively, while female teen drivers were more likely to text, eat and drink, and interact with their passengers.
AAA reports "teen drivers are approximately 50 percent more likely to crash in the first month of driving than they are after a full year of experience driving on their own." States that have adopted GDL (Graduated Driver's Licensing) programs have seen reductions in the number of teen driving fatalities. Kentucky implemented its GDL program in October 2006 with the goal of gradually increasing requirements for teen driving privileges and experience over a period of time to help decrease teen driving fatalities and injuries. Indiana does not currently have a GDL program in place for teen drivers.
Renfro noted, "Thankfully, there are things you can do as a parent to help tip the statistics in favor of your teen driver. "

Enroll your teen in a certified Driver's Education program
Talk to your teen about the dangers of distracted driving
Model safe driving for your teen ---no cell phone use, no eating in the car, etc.
Continue educating your new teen driver even after they receive their license
Always use a seatbelt! Kentucky law requires all drivers and passengers to use a seatbelt while in a vehicle
Teens view driving as a right rather than a privilege with serious responsibilities. Becker Law Office encourages you to sit down and discuss the rights and wrongs of this rite of passage with your teen driver during National Youth Traffic Safety Month. And as always, Becker Law Office is here to help if you or your loved ones are injured in a motor vehicle accident.
Additional information is available:
AAA Foundation for Traffic Safety: http://www.aaafoundation.org
National Highway Traffic Safety Administration: http://www.nhtsa.gov
National Injury Prevention Foundation "Think First": http://www.thinkfirst.org
National Safety Council: http://www.nsc.org
STOP Underage Drinking: http://www.stopalcoholabuse.gov
Students Against Destructive Decisions: http://www.sadd.org
USAA Educational Foundation: http://www.usaaedfoundation.org
Kentucky Office of Highway Safety
http://highwaysafety.ky.gov
502-564-1438 or 1-888-374-8768