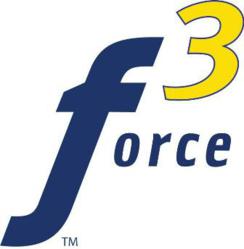 Crofton, MD. (PRWEB) May 16, 2012
Force 3, delivering innovative data center, collaboration, networking and security solutions, today announced the launch of their new Citrix XenDesktop Solution. With Citrix XenDesktop, customers can securely deliver individual Windows, web and SaaS applications, or full virtual desktops, to PCs, Macs, iPads, smartphones, laptops and thin clients, all with a high-definition user experience.
"The Federal government is focused on working smarter – and desktop virtualization is fundamental to this commitment. Mobility and virtualized systems have moved to the forefront of the Federal IT agenda and are helping to deliver a modern working environment that provides employees in with the anytime/anywhere secure access to information that they expect and require to efficiently carry out the nation's business. Citrix is pleased to support Force 3 on the front lines of this transformation," said Tom Simmons, Area Vice President, US Public Sector, for Citrix.
The Force 3 VDI for XenDesktop solution uses virtualization technology and cloud computing to provide users with virtual desktops rather than isolated, traditional desktops. "Force 3's XenDesktop Solution provides superior end user computing experiences, simplifies desktop and application deployment and management, lowers total desktop management costs, and provides the best security option for end user computing for our customers," said Sam Lee, Force 3's Data Center Practice Director.
The Force 3 VDI system is a turnkey VDI system based on the Force 3 VDI Reference Architecture. The Force 3 architecture optimizes the performance/cost ratio to achieve a high level of performance at close to, or better than, a physical desktop cost.
"As the government IT landscape adapts to the changing needs of the federal worker, desktop virtualization offers increased manageability, enhanced data protection, and new capabilities such as anywhere, anytime access for teleworkers," said Sudhir Verma, Vice President of Consulting Services, Force 3. "The Force 3 Teleworker Architecture with XenDesktop delivers a rich and secure user experience, while reducing implementation time and risk."
The Force 3 VDI XenDesktop solution bundle starts at 10 users and includes everything customers need to get started using a virtualized desktop platform, plus all of the services needed to install it safely and securely on their network.
For more information, visit http://www.force3.com/partners/citrix/
About Force 3
Force 3 is the trusted provider of Data Center, Communication and Collaboration, Borderless Networks and Cyber Security services for Federal agencies, Enterprise organizations and their key partners. With headquarters in Crofton, Md. and offices in Herndon, Va. and San Antonio, Texas, Force 3 has a 20-year history of delivering, supporting, and maintaining cost-effective IT products and services. At Force 3, we have a relentless focus on achieving our customers' end goal through innovation, unique solutions and highly trained, passionate people. Our dedication has resulted in being named one of Cisco's Top 5 Federal Gold Partners in America, as well as Federal Virtualization Partner of the Year in 2011. For more information, please visit http://www.force3.com.